"Haunted World of CW" is a found footage web series sensation on YouTube that is created and directed by showrunner Dustin Austen and features an ensemble cast of regular characters. Now in its sixth season, the series follows a team of paranormal investigators that run into ghosts, monsters, aliens, demons, possession, Slenderman,  local folklore, and just about every other trope known to found footage horror.
If you mash-up The X-Files, Scooby Do, and EVERY found footage film ever created then you'll have a good idea what Haunted World of CW is all about. At its core, Haunted World of CW is a found footage horror, comedy, drama, reality-TV series that pokes fun at just about every plot device ever used in the found footage genre.
Each season presents several overlapping story arcs that span multiple episodes in addition to character development that runs throughout the series. We commend showrunner Dustin Austen for his strong investment in rich character development and deeply rooted character backstories and relationships. Further, Haunted World of CW maintains a strong base of devoted fans who not only watch the series but actively contribute to the show mythos through YouTube comments and discussions.
Unlike other YouTube series that rely primarily on short-lived gimmicks and shock value, Haunted World of CW defines itself through its superbly fleshed-out characters. As fun as the "monster of the week" format is, each episodic arc is also a  well-oiled vehicle carrying the continued development of the characters. This formula works exceedingly well and sets up Haunted World of CW for a long healthy run.
Given the episodic and seasonal format of Haunted World of CW, our review will cover each season individually. We will average the individual season scores to calculate the total series rating.
Season Reviews
Season 1: Beginnings
Season 2: Homecoming
Season 3: Revelation
Season 4: Redemption
Season 5: Resurrection
Season 6: Evolution
Season 7: Revolution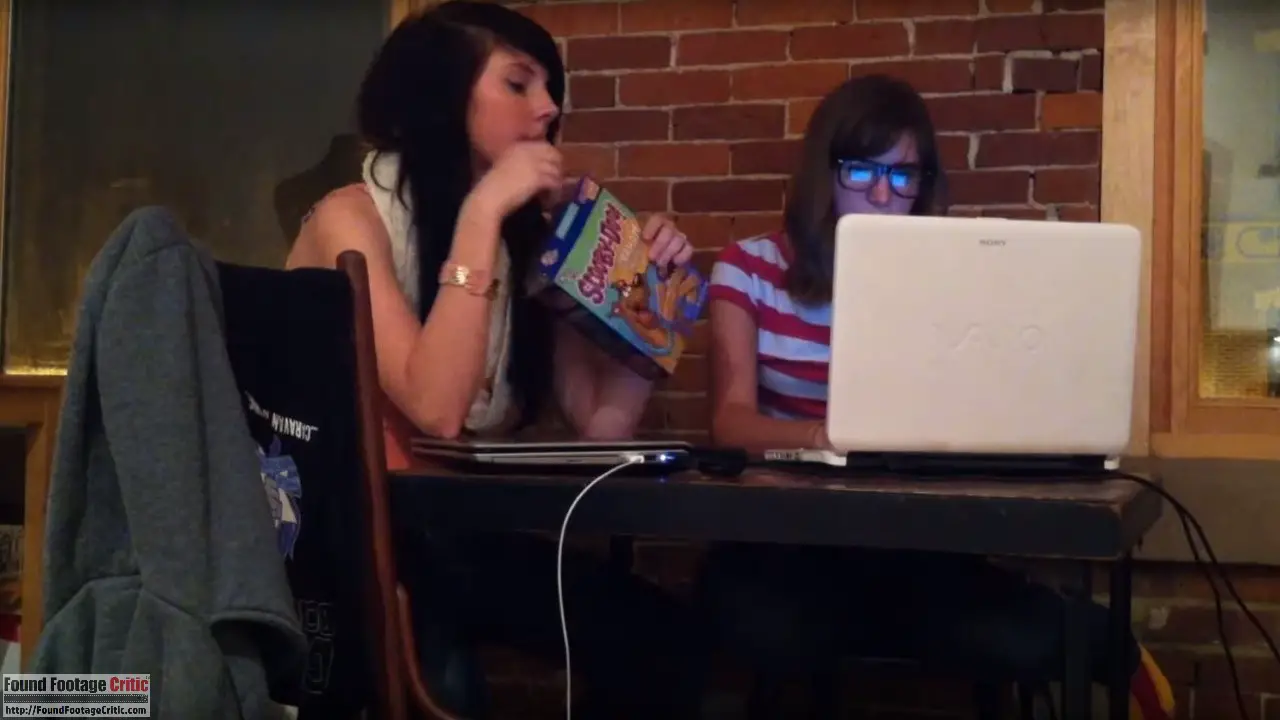 Season 1: Beginnings
Season one opens as a YouTube video diary presented by the main protagonist Claire Wilmenson (Savannah Salmons). We soon learn that Claire is confined to her home due to a medical condition called Myocardium Integument. Claire uses her YouTube video diary as a means of coping with her isolation and connecting with the outside world.
Her video diary entries start out normal enough. Claire discusses her illness, boredom, mastering "Mario Cart," and growing resentment of her isolation from the rest of the world. However, as Claire's video entries progress, she becomes aware of paranormal events taking place in her home. Fortunately, much of this activity is captured on camera, which Claire openly shares with her increasing number of YouTube subscribers.
Having nothing better to do within the confines of her home, Claire decides to investigate these strange phenomena. She warmly includes her YouTube audience in every step of the investigation, enabling viewers to relate to Claire's plight.
As season one moves forward, Claire overcomes her illness and is finally able to leave her home. Claire's newfound freedom enables her to expand her investigation to different locations in her home of rural Ohio. As her investigation continues, Claire adopts a motley crew of companions: boyfriend Branson (Marc Tresenrider) and investigators Christian (Jason Hartzler) and Emma (Emmy Johnson). Claire christens the group as "The Scooby Gang," named after the TV series that inspired Haunted World of CW, "Scooby-Doo."
The Scooby Gang establish a strong chemistry, clearly developed from the casts' daily interaction on- and off-set. It's this chemistry that is an invaluable contributor to the show's success.

Acting
The acting throughout season one is great across the board. Savannah Salmons performs exceptionally as the lovable Claire, a person most anyone would want to be friends with. Savannah's reactions to the insane situations her character is thrust into are unforgettable, as are her signature hand gestures, and fearlessness she displays when confronted with adversity.
Marc Tresenrider is perfect as Claire's boyfriend, Branson. His character is (more) firmly rooted in reality, offering a good counterbalance for Claire. Jason Hartzler performs well as the victim turned colleague, Christian. Jason plays Christian as a man who harbors some mild resentment but opts to just go with the flow and follow Claire on her mission. Last but not least is the great acting by Emmy Johnson as the reserved and soft-spoken Emma. Shortly after joining the Scooby Gang, Emma comes out of her shell and we see Claire's boisterousness and mannerisms start to rub off on her.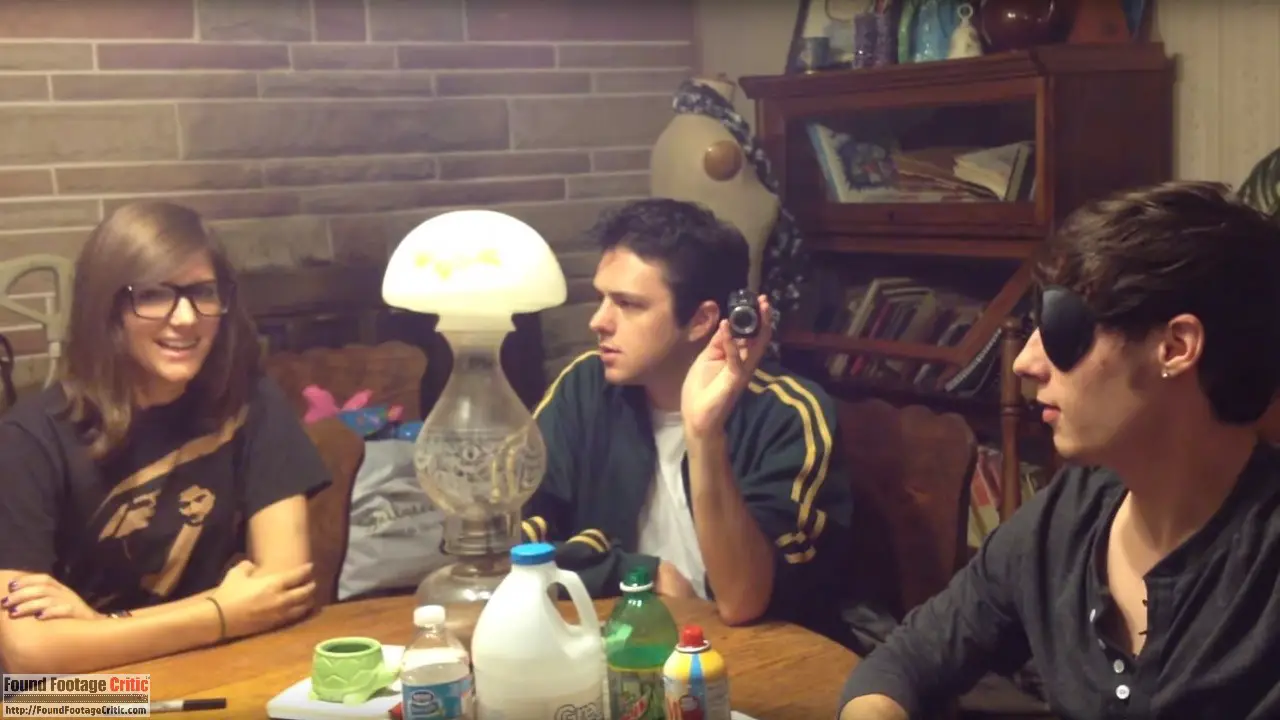 Found Footage Approach
Season one of Haunted World of CW uses a plethora of different equipment to capture footage. The found footage consists of VHS tapes, digital handheld video cameras, smart phones, surveillance cameras, daytime and night vision, and audio recordings from a retro tape reel. The series presents as a combination of POV, mockumentary, and reality TV filming, all of which falls within pure found footage.
The camerawork used in the series is appropriately shaky where needed, while maintaining a steady hand for most filming. As expected in found footage cinematography, the camera is often askew and the action is not always front-and-center as with most narrative films. The show also takes advantage of different types of analog and digital technology to present a mix of modern and retro video and audio quality. This thoughtful approach to filming and editing gives Haunted World of CW a unique signature differentiating the series from other shows that are out there.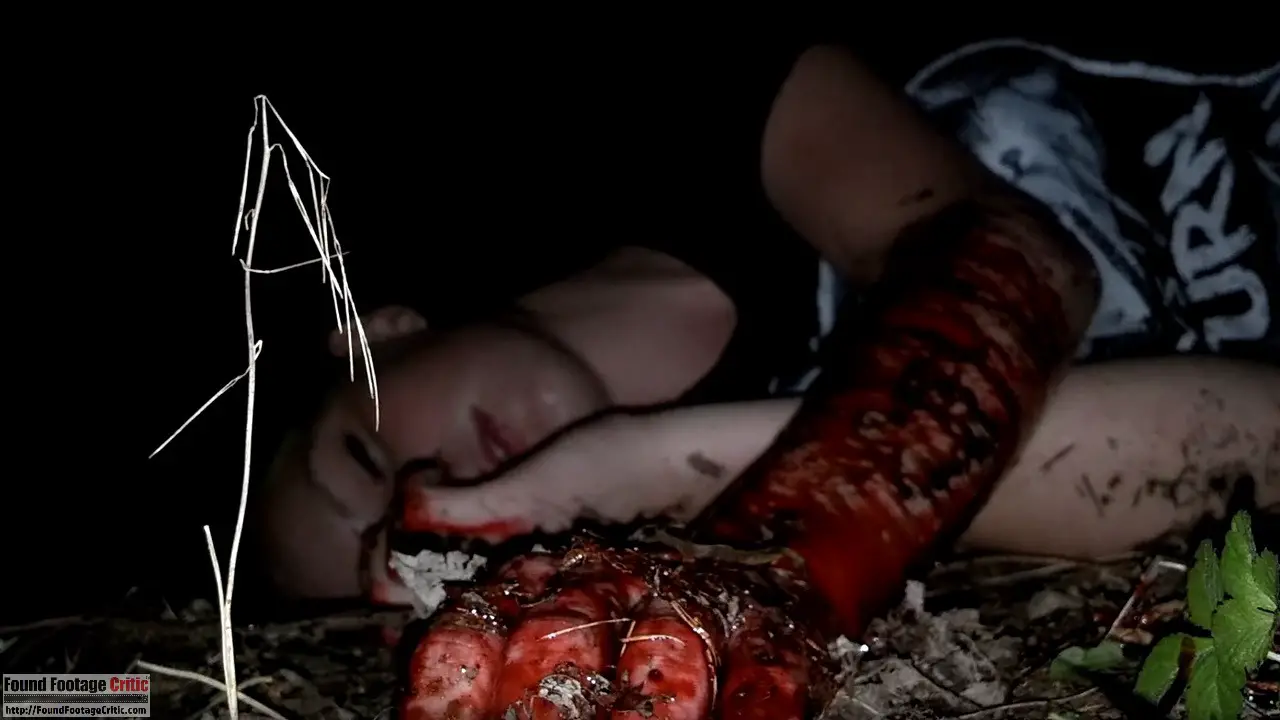 Haunted World of CW uses plenty of creative special effects, ranging from practical gore to intelligently placed CGI. The special effects are often superior to many of the micro-budget feature length found footage films reviewed by this site. Further, the quality of special effects the show manages to achieve on such a limited budget is astounding, attesting to the creativity and resourcefulness of the cast and crew.
As good as Haunted World of CW is, season one is not without its technical challenges. During the latter half of season one, the voice audio is often difficult to discern without ramping up the volume to compensate. Also of note, the final third of season one includes scene transitions that are comprised of an on-screen graphic and loud sound effects. These repeating transitions are set much louder than the dialog volume, which may be jarring for some viewers.
However, based on the show's evolution after having watched more recent episodes, these challenges are clearly due to season one growing pains. Later seasons have worked out the kinks and are clean and unwaveringly professional. In fact, whereas season one is comprised of 74 episodes of varying lengths (ranging from one to eleven plus minutes), later seasons are confined to a 24 episode season with approximately 23 minutes per episode, which is standard for episodic television.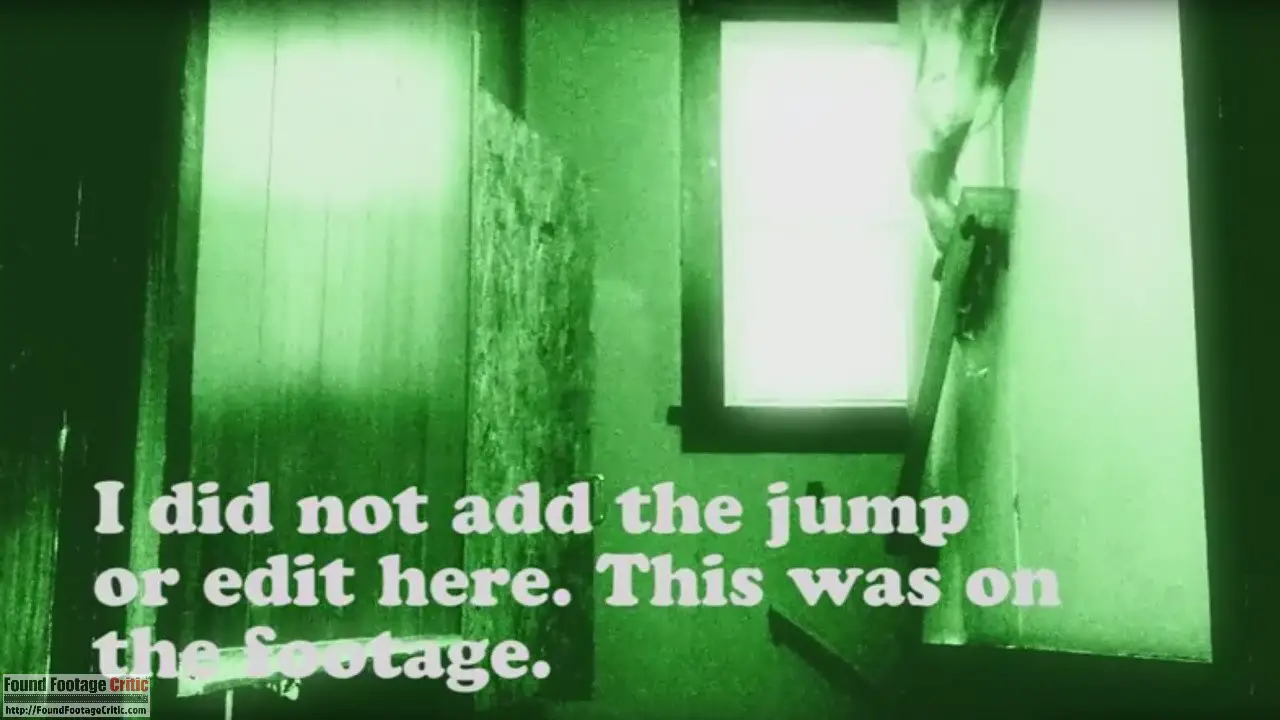 Summary
The inaugural season of Haunted World of CW sets the stage for this groundbreaking YouTube series that has taken the found footage genre by storm. While the series doesn't take itself too seriously, it still maintains strong character development guaranteed to keep YouTube subscribers glued to their monitors.
Season 1 Highlights [Mild Spoilers]
Claire sneaks out of her quarantined house only to be captured and returned by the Center for Disease Control (CDC)
Christian punches Slenderman in the face
Claire tackles Slenderman, throwing him in a swimming pool
Claire and Branson go on road trip to see Evil Dead
Several episodes dedicated to the "Best of the Worst Rejected Case Files"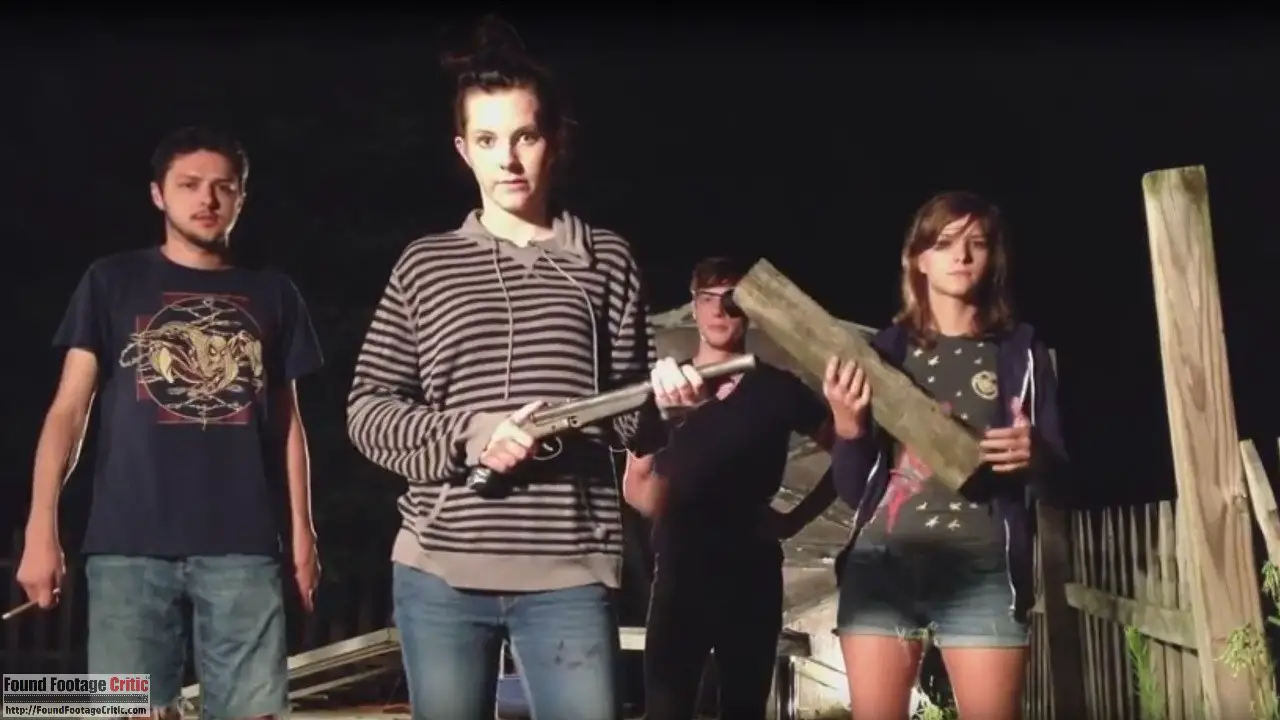 Season 2: Homecoming
Season two of Haunted World of CW picks up where season one leaves off. With the immediate threats of season one behind them, the Scooby Gang (Claire, Emily, Branson, and Christian) move into Claire's house. Having the motley crew living under one roof is a surefire recipe for mischief and mayhem, and it doesn't take long for the paranormal craziness to start.
Season two opens with a reprisal of the unruly spirit living in Claire's attic (from season one), destroying Claire's precious cache of old VHS tapes. Claire was planning on restoring the VHS tapes to unlock the mysteries surrounding her parents past. With the VHS tapes destroyed, it seems that all hope is lost for Claire to learn the truth about her family history.
Meanwhile, Emma devises a Rube Goldberg-like contraption consisting of a VCR, Ouija board, and television which she aptly calls an "electromagnetic spirit board." Emma postulates that the device will emit electromagnetic energy and attract spirits. Sure enough, the Scooby Gang use the device to contact the spirit in Claire's attic. They learn that the spirit destroyed the tapes to prevent Claire from seeing something about her past. Claire also learns the identity of the spirit, and it's someone she knows. This inaugural paranormal encounter sets the stage for the season-long arc that follows the transformation of Claire and unveiling of secrets from her past.
Whereas season one focuses on introducing the main cast of characters through a montage of short supernatural arcs, season two's emphasis is primarily on Claire, with secondary arcs about Emily and Christian. Emma's past is also explored and we also learn that Christian is not who he appears to be.
Season two also has a good amount of humor including a funny scene at the police station. Claire tells the police about a snuff video that she uploaded to YouTube and the officer says, "We see all of your videos and we are very well aware of your bizarre lifestyles to say the very least."  It turns out that the police officers are fans of Claire's show and ask for her and Emma's autographs. This is one of many light-hearted moments throughout the season.

Acting and Plot
Similar to the prior season, the acting is solid and even keeled across all twenty-two episodes. During this latest season, the actors (and characters) exhibit an even richer chemistry and are more comfortable playing off one another.
The pacing in season two is decidedly slower than season one. Season one is more energetic and dynamic, introducing new characters and encountering lots of antagonists through shorter arcs. By contrast, season two limits itself to a couple of major plot threads that carry through all twenty-two episodes to resolve. Season two also spends more time having the characters play-off one another during downtime in the house.
While this formula works exceedingly well, this reviewer had a bit more fun with season one, which may have been due to the freshness of the characters as they were introduced for the first time. Nonetheless, season two is a blast to watch. Viewers are also likely to be more emotionally vested in the characters during season two since there's an established 74 episode history to draw from.

Found Footage Approach
One of the hallmarks of Haunted World of CW are the great special effects the show achieves on a severely limited budget. The creature and environmental sound effects alone are much better than the vast majority of found footage films reviewed by this site. Add to this the glitchy video effects, varied video resolution, and practical effects and Haunted World of CW can stand toe-to-toe with most of the top found footage films out there.
Season two continues the show's signature approach of using a variety of legacy and state-of-the-art equipment to capture footage. Season two ups the ante and includes 8mm film camera footage to capture a Cthulhu-like creature that's only visible on film. The visual effects of the 8mm film are nothing short of spectacular. The ambiance created by the silent aged look of the 8mm film is eery and disturbing.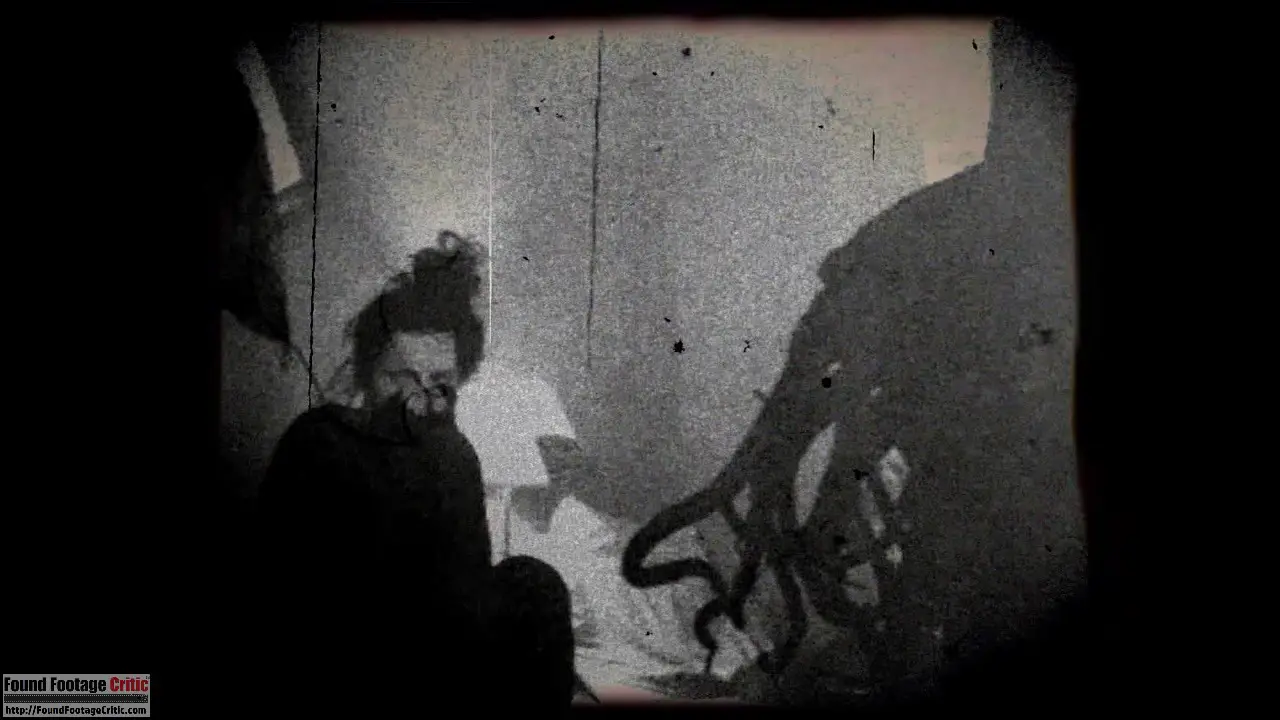 Deviating from the pure found footage approach to the series, season two includes an episode with a lengthy traditional narrative shot scene. This scene, which appears in a later episode, is best described as a dream sequence. We cannot fault the show for this cinematic approach as the inclusion of this scene is clearly the creative direction taken by the filmmakers (as opposed to an execution error as we've seen in other found footage films).
Although the production value is much improved over season one, the dialog volume issue from season one carries over to season two. The dialogue is sometimes difficult to discern but is still much improved over the prior season. To the show's credit, the average episode length is increased to about 20 to 30 minutes per episode.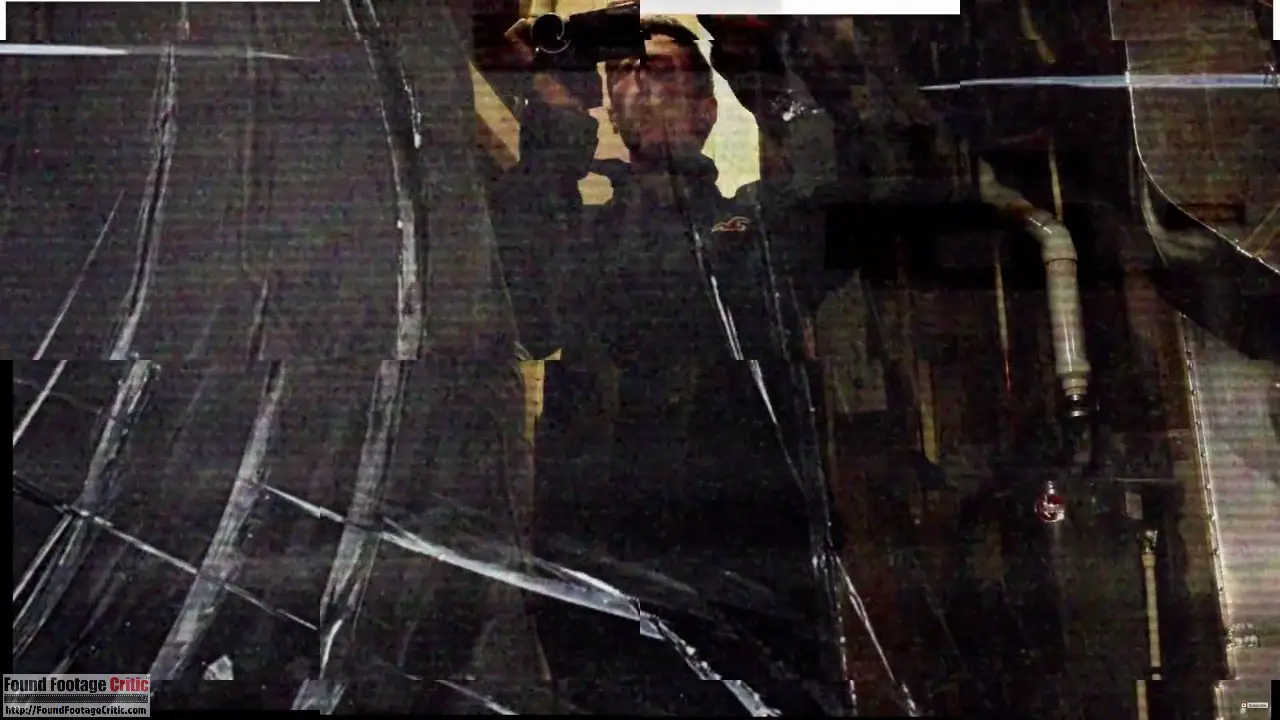 Summary
Season two of Haunted World of CW continues to break new ground by churning out incredible audio, visual, and practical effects on a micro-budget. The season also does a great job fleshing out the backstories of the main cast of characters, tackles some serious dramatic plot elements, while still managing not taking itself too seriously which seems to be a mantra of the series.
Season 2 Highlights [Spoilers]
Claire finds a pig-creature living in her basement
Local police ask for Emma's and Claire's autograph because they are fans of the show
Christian has two eyes
Branson's pharmacy run
Claire's doctor is murdered
Emma has uncontrollable telekinesis
Claire's parents were paranormal investigators
Cthulhu caught on 8mm camera
Claire communicates with the spirit of her deceased mother
Claire gets possessed and dies 9 times and "Sometimes dead is better," Pet Semetary (1989) reference
Season 3: Revelation
Haunted World of CW finds its mojo in Season 3. The ambitious YouTube series marched through seasons one and two on a journey to find its identity while the Scooby Gang battled ghosts, monsters, and evil entities. In season three, Haunted World of CW  breaks out of its proverbial cocoon and takes flight. Each successive season achieves new heights in production value, cinematography, choreography, editing, visual and audio effects, tempo, and acting.
I dare say that the series is fast approaching the quality of episodic television. The credit for this great achievement goes to showrunner Dustin Austen and the dedicated cast and crew who work tirelessly in the small town of Wooster Ohio to bring Haunted World of CW to life.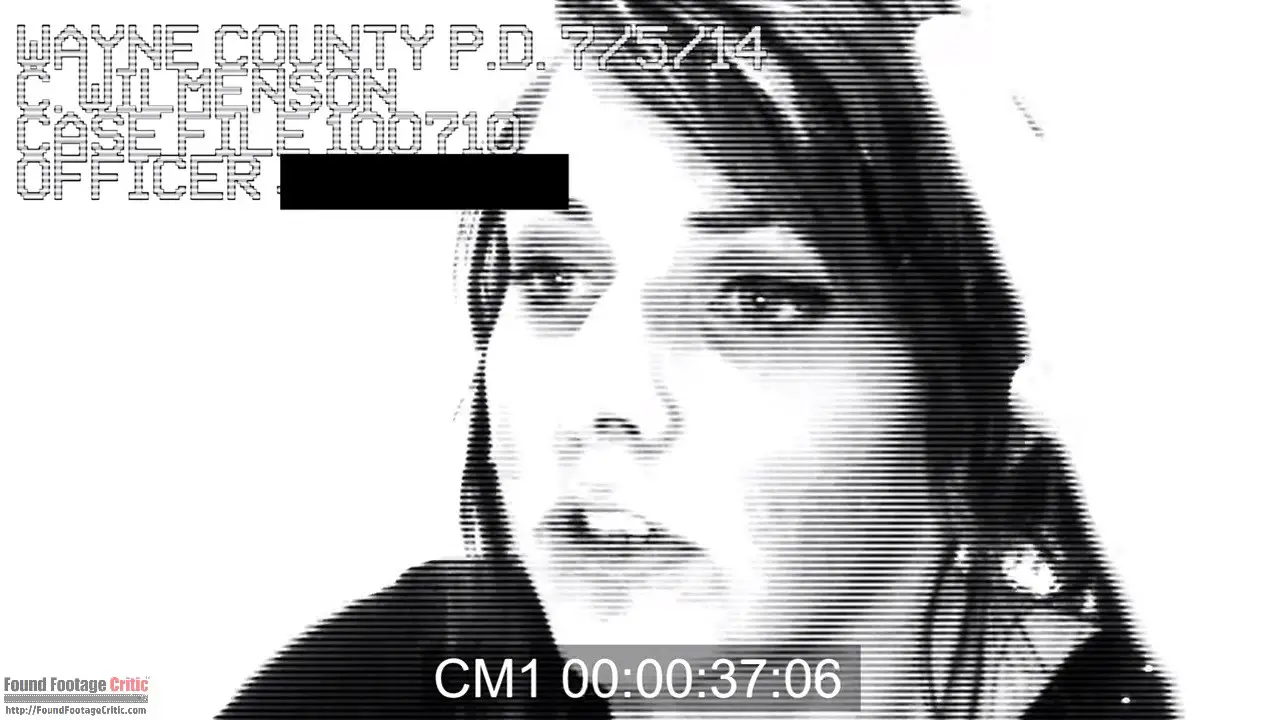 Season 3 changes up the show's formula in favor of a reality TV format. The cameras are in large part removed from the hands of the principal actors in favor of dedicated "cameramen" hired to follow the Scooby Gang. The show seamlessly integrates this revised filming approach by introducing a new character, King James (played by Maurice Thomas), who is filming a documentary about Claire's YouTube channel. King James brings in his film crew to follow the Scooby Gang on their adventures. The reality TV show format offers greater liberties for cinematography and choreography, which comes through in the superior end-product.
By the fifth episode of season three, we also see the departure of one of the original cast members, Christian (Jason Hartzler). This gap is effectively filled by newcomer Maurice Thomas who plays the brazen documentarian, King James. Branson (Marc Tresenrider) and King James have a great synergy that evolves throughout the season.
The focus of season three is Claire's mission (or perhaps destiny) to stop the malevolent demonic forces that have broken through to our dimension and threaten all life on Earth as we know it (dramatic undertone intended).

Acting and Plot
As with prior seasons, the acting in season three is great and consistent across the board. The show also introduces new characters, all of whom perform at a level commensurate with the core cast. Maurice Thomas is a perfect addition to the show, adding levity and shaking things up between Marc Tresenrider (Branson) and Savannah Salmons (Claire).
Season two ends with a cliffhanger involving Emma in distress and season three picks up with Emma missing and nowhere to be found. The arc is entertaining and resolves itself satisfyingly in an emotional reunion between Emma and Claire. Savannah Salmons and Emmy Johnson are at the top of their game delivering great performances.
This latest season includes a mix of new and recurring characters. Damien Almazan as Officer Norrice has a larger role this season. Officer Norrice is in his own personal hell as he struggles to survive while plagued by a demonic doll that is out to torment him. This side-arc is amazingly funny on many levels.
We're also introduced to the admirable performance of Claire's arch enemy for the season, Jessie (played by Bradley Scott). Liz (played by Stevie Vaneck) does a great job as the scientist (and old girlfriend of Christian) who appears on numerous video chats, providing helpful information to the Scooby Gang. Octavius Maximus kills the role of the insane author John Anson. Particularly hilarious is the endless well of cameramen that are successively killed off in droves throughout the season.

Found Footage Approach
At the risk of sounding redundant, we have to reiterate that Haunted World of CW is to be commended for the great visual and audio effects achieved on a micro-budget. The visual and audio effects are called out separately here because while most productions focus primarily on imagery, Haunted World of CW also places great emphasis on the audio aspects of the show as well. The creature and environmental sounds used in Haunted World of CW are wonderful and deserve special mention.
As the show continues to evolve, so does the production value. The opening credit sequence is noteworthy as is the memorable theme music. Haunted World of CW also includes a variety of fabulous closing credit tracks and stingers at the very end of some episodes for those fans committed to watching through the credits.
With the new reality TV format, Haunted World of CW more openly plays with the show's self-awareness. References are made to King James creating a documentary about Claire's YouTube series, which plays well with the found footage conceit of the show. Also new this season, the main antagonist Jessie films everything happening in his lair, adding additional perspective.
Season three includes a good deal of background music, which is expected as the series is presented as edited footage published on YouTube. Similar to season two, this latest season also includes recorded dream and thought sequences, which are loosely explained, but don't feel quite right given the lengths the series takes to keep with pure found footage. These digressions are more than forgivable given the realism the series pulls off.

Summary
Season three of Haunted World of CW is hands down the best of the first three seasons, which is saying a lot given how strong seasons one and two play out.  This reviewer eagerly awaits what season four has in store for the Scooby Gang.
Season 3 Highlights [Spoilers]
Christian (Jason Hartzler) leaves the show
Claire finds yet another creature in her attic
Reunion between Emma and Claire
Hilarious banter between Branson and King James
Officer Norrice's personal hell with a demonic doll
Film crew are killed off with the efficiency of Star Trek red-shirts
Blood test borrowed from The Thing (1982)
Claire resurrects her mom . . . sort of
The Scooby Gang move to a new house
King James gets it on with Liz
Latin message hidden in VHS tape from Claire's mom
Claire and Branson make a new friend at the end of the last episode of the season
Season 4: Redemption
Haunted World of CW shows no signs of letting up in Season four. The groundbreaking YouTube series continues to plunder the found footage horror film catalog, delivering creative and humorous parodies of our favorite tropes. This season revisits Slender Man, ghosts, evil spirits, slashers, murderers, UFOs, aliens, and even an abandoned mental institution. And for perhaps the first time ever in the horror genre, the Scooby Gang take on a haunted couch (yes, as in "sofa").
The series settles in with the new reality TV format adopted last season. This new cinematic approach enables Haunted World of CW to increase its self-awareness and talk about itself on the show in the third person. King James (Maurice Thomas) plays a character filming a documentary about Haunted World of CW and openly mentions "Claire's YouTube series" as a topic of discussion. This new level of self-awareness gives showrunner Dustin Austen creative license to script episodes where the characters actively engage other YouTube channel personalities and their ever expanding fanbase.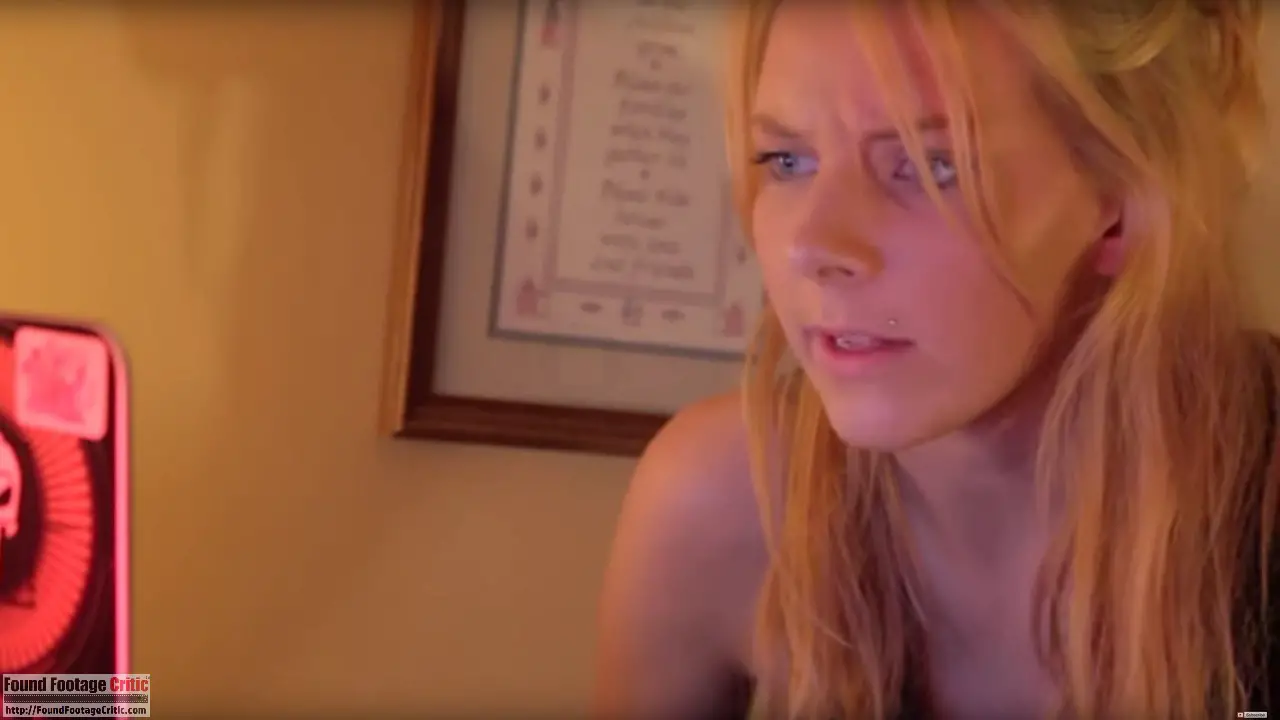 Perhaps the biggest change of season four is the addition of new regular cast member Bradley Scott in the role of Jessie. Last season Jessie played the main antagonist until Claire and Branson expelled the demonic forces that possessed him. After turning back to the side of good, Jessie joined the Scooby Gang. Jessie's character replaces Christian (Jason Hartzler), who left the show during season three.
Season four has two main arcs. Claire must stop demonic forces from the prior season that are still trying to take over the world. While combatting these demons, Claire learns new information about her mother and sister. Additionally, Wooster Ohio has a slasher on the loose that is hell-bent on killing Claire. The Scooby Gang are kept busy dealing with these and other cases that come up during the action packed season.

Acting and Plot
The quality and the consistency of the acting in season four goes without saying. Haunted World of CW is made up of an ensemble cast that has its cadence and timing down to a science. Savannah Salmons (Claire), Marc Tresenrider (Branson), and King James (Maurice Thomas) hit all the right notes, and Bradley Scott (Jessie) feels right at home with the rest of the Scooby Gang. Recurring characters Liz (Stevie Vaneck) and John Anson (Octavius Maximus) make reprisals this season, adding a further dimension to the already great cast. Also making a cameo appearance is actor and found footage aficionado Jack Hunter as the host of a rival ghost hunter show who is determined to prove Claire's show is a fake.
Season four opens with ghosts in the Scooby Gang's new house that won't let anyone leave. Somewhere along the way, the ghosts lock King James in the basement and in a feverish stupor he eats the house cat, which looks suspiciously like sliced ham. If that's not enough mayhem, the Scooby gang face-off with a haunted couch and run into an alien (with their car).
The season culminates with a deadly slasher who leaves Claire clues based on classic horror movies. Can the Scooby Gang capture the slasher before more innocent people are hurt? Will King James escape from the basement? These questions and more are answered in season four.
Found Footage Approach
Haunted World of CW has a signature style of cinematography differentiating it from anything else out there. The series mixes video quality and resolution between camera POVs, creating a unique and fresh look that defines the show's atmosphere.
Once again the visual and audio effects used throughout the season are innovative and creative, stretching what's possible on a meager budget. Some of the more interesting special effects this season include the ceiling collapsing in an abandoned mental hospital; a ghostly apparition in Claire's bathroom mirror; and a flying saucer.
Of particular note is a phenomenally constructed scene in episode six where evil Claire materializes a demon. This scene demonstrates what can be achieved with nothing more than a spotlight, long shadow, baritone growling effects, CGI lighting, and some well-edited camerawork.
The new reality TV show format opens the door for filming techniques not previously used in the series. Season four includes pre-recorded scenes inserted into the reality TV narrative, such as a demo reel Claire submitted for a lead role in the new Ghostbusters movie. The season also includes an increased use of background music, which is acceptable (in moderation) since the reality TV show is an edited version of the raw video footage.
Despite the great improvements, the season is not without some challenges. The new house used for filming sounds like it's close to a heavily trafficked road. Passing cars can be heard in the background throughout the most of the episodes. The sound quality also suffers in an extended scene that takes place in a crowded bar, where the dialog is difficult to discern.
Season three contains one scene that feels completely out of place for the series, where King James is filmed in the basement with no defined camera source. He refers to the "unmanned" camera following him as "RoboPoc", an automated (floating?) camera that he built. This is one moment where the series feels like it briefly loses its footing. Notwithstanding this one digression, the cinematography is well done and continues to improve with each successive season.
Summary
Season four of Haunted World of CW continues the show's great run. The setup at the end of season four opens the door for some great plot threads next season.
Season 4 Highlights [Spoilers]
Claire goes blonde
Claire makes Jesse take a weekly "Evil Test" using a smiley face scale
King James real name is "Larry"
Branson and Claire use a Spirit box and accidentally open a portal to hell
Claire submits a demo reel for a lead role in the new Ghostbusters movie
King James gets locked in the basement and eats the house cat
The Scooby Gang's new house sits on top of a demon graveyard
Claire kills Slender Man with a chainsaw in a bloody massacre
Branson signs a deal with the devil (literally)
The Scooby Gang finds a tape of a very young Claire while under the care of a paranormal psychiatrist years earlier
Branson assaults a police officer
Claire goes to college
Branson uses a spirit box phone app to communicate with a dead person in the woods
The Scooby Gang encounter a UFO and run over an alien with their car
Paco is stun-gunned
Claire gets her hand amputated in a Blaire Witch style booby trap (and her hand is reattached in the next episode)
Disgruntled fan of Haunted World of CW seeks revenge on Claire
Favorite quote: "If it wasn't for you f**king meddling kids and your dog, I would've gotten away with this"
John Anson is Claire's uncle
Claire's sister Constance Cameron Wilmenson is alive
Season 5: Resurrection
Season five of Haunted World of CW marks the end of an era. Original cast member Savannah Salmons bids her farewell midway through the season. Savannah Salmon's departure comes at the expense of her character, Claire Wilmenson. Fortunately, Claire has a long lost sister, Constance Wilmenson (played by Athena Murzda) to whom Claire passes the proverbial torch for the lead role of the series. It is now up to Constance to take up the fight against the evil paranormal forces hell-bent on taking over the world.
With this transition, the series name officially changes from Haunted World of Claire Wilmenson to Haunted World of CW. Claire's departure will be felt among the devoted fan base and she will not be forgotten. And who knows, Claire already died nine times in the series, so never say never.
Actress Athena Murzda plays Constance Wilmenson, Claire's sister who is presumed to have died as a child. We learn in Season five that Constance did not die, but rather spent her childhood in a mental asylum where scientists studied her paranormal abilities. At the age of 18 she left the facility. Having survived on her own, Constance developed a rough exterior and great street-smarts, and knows how to fend for herself. These traits lend a new dynamic to the series as Constance takes the reigns of Haunted World of CW.
Another major cast change this season is the departure of Marc Tresenrider as Branson. Filling this void is actor Bradley Scott as Jessie, the new male lead for the series. Midway through the season, we are also introduced to yet another new character, Whisper, played by new cast member Natasha Murzda.
Season five opens with Claire and Branson inadvertently opening a gateway to hell using a spirit box built by Emma in season four. Making matters worse, the Scooby Gang also learns that their house sits on top of a demon graveyard, making closing the gate that much more critical. While on a quest to find a way to close the gateway, Claire is severely injured, leaving her in a coma.
Meanwhile, Jessie follows clues that lead him to Claire's sister Consistence, who has supernatural powers similar to her sister. Jessie also discovers Whisper, who has telekinetic powers. With their families all but gone, Constance and Whisper join the Scooby Gang.

Acting
With the sudden departure of Savannah Salmons and Marc Tresenrider, the Haunted World of CW has some hefty shoes to fill. Rounding out the main cast is Bradley Scott  (as Jessie) and newcomers Athena Murzda (as Constance) and Natasha Murzda (as Whisper).
This season, Bradley Scott steps up his character's assertiveness, playing a more authoritative figure in the series. Underneath it all, Jessie is still mostly bark with no bite, usually ending up on the losing side of physical confrontations. Athena Murzda as Constance does a wonderful job playing the likable and quick-witted Constance. If she continues on her course, Athena will have no problem filling the sizable void left by Savannah Salmon.
Newcomer Natasha Murzda, as Whisper, makes her first appearance towards the latter half of the season. Showrunner Dustin Austen explained that Natasha Murzda's character was written as shy and reclusive during season five, and comes out of her shell in a big way in season six.
Astute viewers may have noticed that actresses Athena Murzda and Natasha Murzda share the same last name, so it should come as no surprise to learn that they are real-life sisters. Further, the Taekwondo instructor featured on the series is Charles Murzda, the series stunt coordinator and father to Athena and Natasha.
Also making reprisals are series regulars Maurice Thomas (as King James), Stevie Vaneck (as Liz), and Octavius Maximus (as John Anson).
Season five focuses on introducing characters Constance and Whisper, as well as closing out the plot threads for Claire and Branson. The season ends with the Scooby Gang blowing up their house, offering the new cast an opportunity to start fresh in season six.
Found Footage Approach
Haunted World of CW continues its trend of using uniquely stylized cinematography, lighting, sound, and practical effects to create an atmosphere unparalleled to other similar themed YouTube series.
Adding to the impressive list of techniques the series does right is the use of contrasting colors highlighting and differentiating the show's numerous environments. Scenes shot in Jessie's car are lit neon blue, while the scenes in King James room are green, and aged interview footage of Constance is presented in overexposed white. Night vision is shot with a traditional pale green filter, with some scenes containing ghosting, indicating poor signal quality or paranormal electromagnetic interference.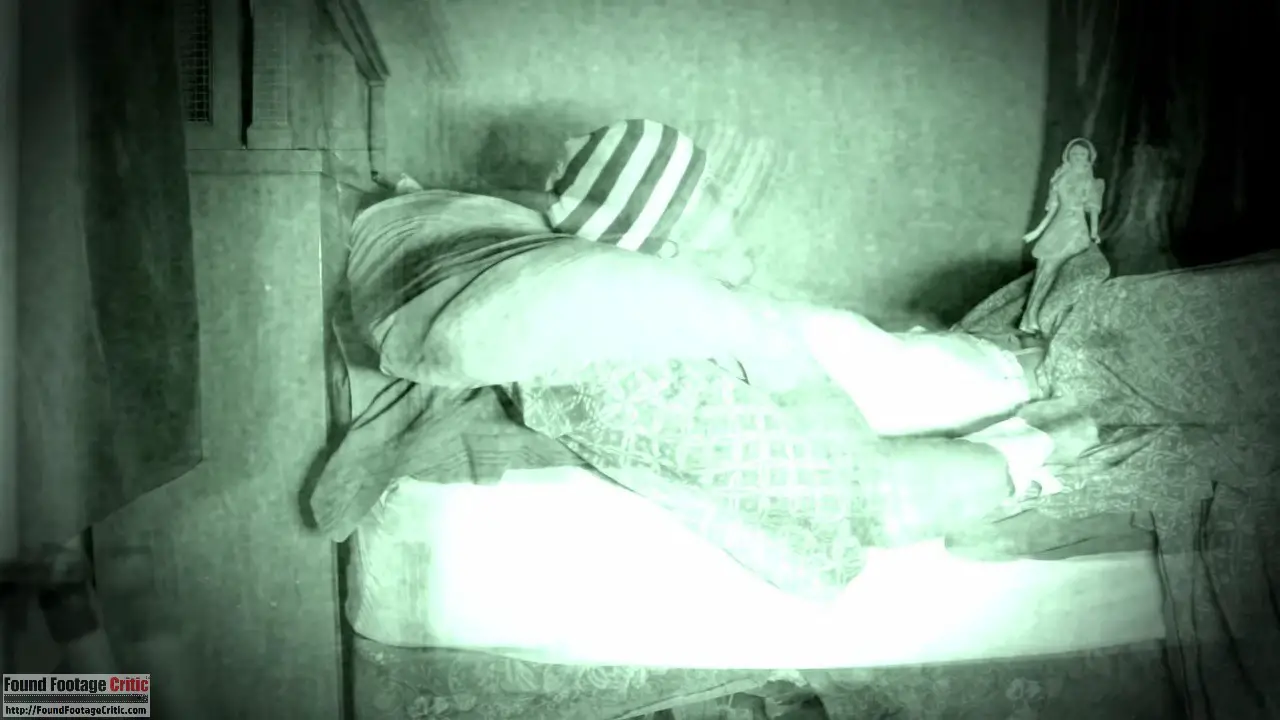 The hellhound practical effects are well done, using quick shaky cuts to hide the true nature of the prop (a hand puppet?). Adding to the eerie undertone of the hellhound scenes is a heavy panting – sound is one area that Haunted World of CW always performs exceptionally well.
Harkening back to V/H/S/2, season five includes the series first "dog cam," during the hellhound scenes. The hellhound chase scenes are exceptionally done and have a great kinetic energy, not to mention the accompanying sounds which are phenomenal. The technique used for the hellhound POV scenes is a great homage to The Evil Dead (1981).
Summary
Season five of Haunted World of CW is one of transition, ushering out several key members of the original cast, welcoming several new faces, and setting the stage for an impactful sixth season.
Season 5 Highlights [Spoilers]
Claire leaves the series
Branson leaves the series
Constance jacks Jessie's car
Constance binge watches seasons 1-4 of Haunted World of CW
Jessie is stalked by a haunted doll named Consuela that is in love with him
King James gets bit by a creature in the woods and develops a hunger for human flesh
Consuela, the haunted doll, gets jealous whenever Jessie watches Brittany44 on YouTube
King James gives Liz a promise ring and later tries to eat her
A ghost explodes John Anson's cat and kitten
A hellhound talks to Constance
Jessie decapitates demon zombie, whose head later clogs the toilet
Jessie and Constance take Taekwondo to train to fight evil
Scooby Gang kidnap Jessie's mom's ex-boyfriend (dressed as Santa) and use him as bait to lure out an evil spirit
King James admits to killing Branson's sister Bailey and putting Claire in a coma with snake venom
Scooby Gang's house is infested with shadow people
Scooby Gang blow up their house at the end of the season
Season 6: Evolution
During the first five years of Haunted World of CW, showrunner and director Dustin Austin honed his craft and perfected the formula for his groundbreaking creation. To his credit, the series has continually improved season-over-season. This season also sees Athena Murzda (Constance) shouldering a sizable portion of the directorial responsibilities, for which she deserves credit.
Season six hits all the right notes and is light-years ahead of anything we've seen from the creative mind of Dustin Austen—the editing, cinematography, storytelling, special effects, and acting are beyond reproach for a YouTube series. Season six also marks the first full season with the new cast. Long-standing fans of the series will recall that the original cast slowly turned over during the past year.
Season five ends with the Scooby Gang (literally) blowing up their old house—and season six appropriately opens with the gang looking at a new house with a real estate broker. This wouldn't be Haunted World of CW if the gang didn't buy a house with a sordid history. Sure enough, they purchase a house where gruesome murders took place.
The gang have no shortage of cases to work this season—they have run-ins with Bloody Mary, a demonic pig creature, a haunted toaster, ghosts, werewolves, a fish monster, another haunted doll (a.k.a. Consuela), and come face-to-face with the fabled Wendigo. The maniacal King James makes a reprisal, and it should come as no surprise that he is hell-bent on taking over the world. The series also revisits Brier's Wood and the Red Crow Sanitarium, where Constance was an in-patient. Surprisingly, Constance and Whisper even encounter an evil spirit while on the Peter Pan ride at Disney World.
Whisper, an innovative inventor, builds a ghost trap using a VCR, X-Box controller, and other odds and ends—the device traps spirits on VHS tape (for easy storage?). She also builds a foul-mouthed artificial intelligence (AI) app for her phone using software she "borrowed" from the company that provides the wonky surveillance cameras the gang use in their house. If that's not enough plot, Constance and Whisper learn how to control and hone their powers; and the two sisters uncover more information on the whereabouts of their long-lost father. All the while Jessie seems to catch the brunt of anything and everything bad that happens to the gang.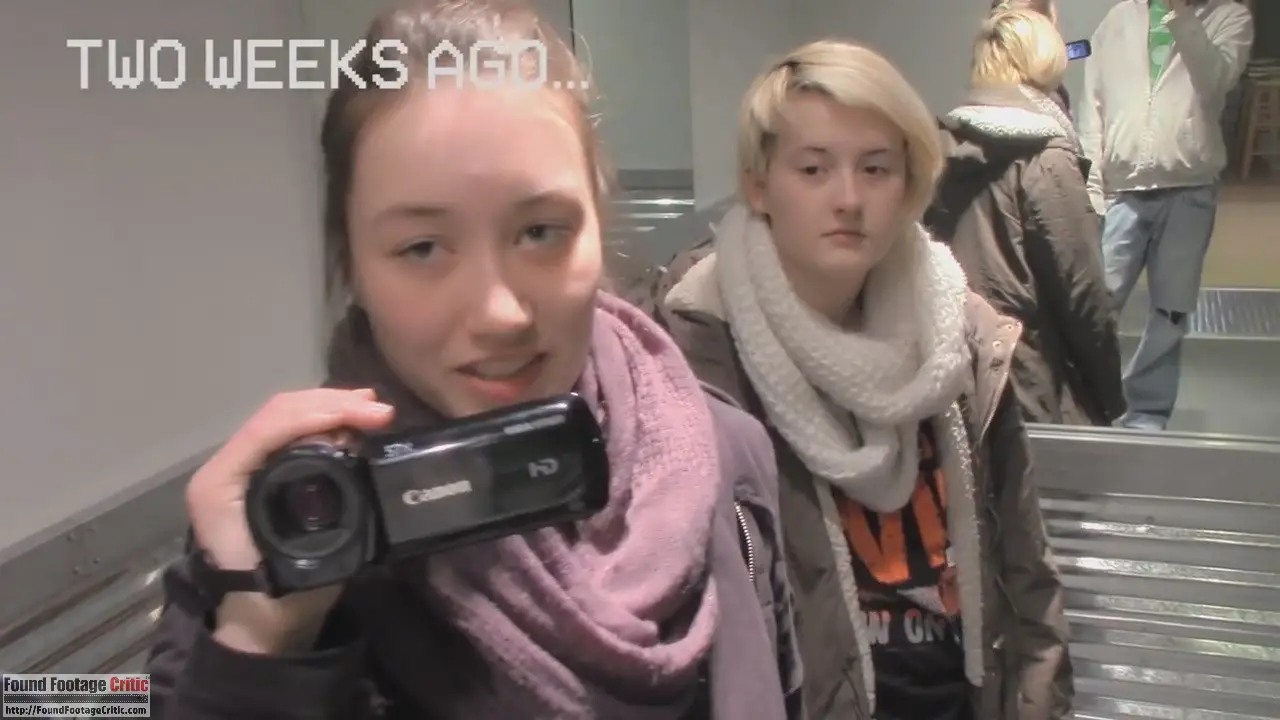 Acting
Athena Murzda as Constance is now the shining star of Haunted World of CW, and she carries the role with grace. Her strong screen presence, dry wit, and charisma sell her character as someone you would enthusiastically follow into paranormal battle.
Natasha Murzda does a great job portraying Whisper, the quiet, reclusive, and naive younger sister of Constance. Whisper is the epitome of innocence, yet has a borderline-irrational understanding of how technology works and how to fix things. She often uses this knowledge to build crazy contraptions, with often entertaining and unpredictable results. Athena and Natasha Murzda have great chemistry, which should be the case since they are real-life sisters. Their father, Charles Murzda, is the series stunt coordinator and Taekwondo instructor featured on the series.
Bradley Scott continues to kill it as the kind-hearted Jessie. He maintains a great chemistry with both Athena and Natasha Murzda—one would think these three actors worked together for many years. Maurice Thomas reprises his role as King James, and Octavius Maximus makes a cameo as John Anson. Also making an appearance later in the season are the likable Jerret Stroud as Max and Eric Stroud as his brother Jimmy (details on these two characters are withheld as spoilers).

Found Footage Approach
This season, Haunted World of CW takes on the look and feel of a reality TV show, offering showrunner Dustin Austin an infinitely larger toolbox of cinematic and creative options to draw from than previously available. The new series format has enabled the inclusion of character self-testimonials and musical montages to show the passage of time or highlight key events—such as Whisper building and testing her ghost catcher contraption.
The best improvement by far is the use of interleaved (or parallel) stories within an episode that cut back-and-forth. This approach makes the series much more interesting to watch, keeps the content fresh, and enables showrunner Dustin Austen to cover more ground within each episode. For these reasons alone, season 6 truly is an Evolution.
Haunted World of CW continues its signature use of contrasting colors, graininess, resolution, and video and audio defects to differentiate between different video camera sources. The season hits a high note during the Wendigo episode which features some of the most ambitious and incredible visual effects yet to appear in the series.
Other noteworthy special effects include Whisper's VCR ghost catcher device in action; Constance's visit to a parallel universe, where she meets herself and everything is shot in black-and-white for contrast; and Whisper wielding her power to move objects.
Summary
Season six of Haunted World of CW finds its stride.With great cinematography, choreography, editing, and acting—this season is a blast to watch.
Season 6 Highlights [Spoilers]
The gang purchases a haunted house that comes fully furnished and has a stocked fridge and a pet bird and cat
Constance and Whisper meet their father Max and his brother Jimmy
King James worked at the hospital where Claire, Constance, and Whisper were patients
Max and Jimmy do not age because they are werewolves
Constance gets pulled into a parallel universe where Paco never stops talking
Evil Constance from the parallel universe: "How about that one time that we killed that guy's best friend and fed it to him and told him it was turkey burgers. That was f**ked up."
Evil King James confesses to killing Claire
Evil King James is a doppelganger and the good King James is being held captive
Jessie: "Isn't that your mom's skull from season three? What the f**k you got that for?"
Whisper: "I thought this was some Scooby-Doo prop."
Jessie: "Hell no. Go wash your hands."
Awesome Wendigo special effects
Foul-mouthed AI has comeback lines that often rival Constance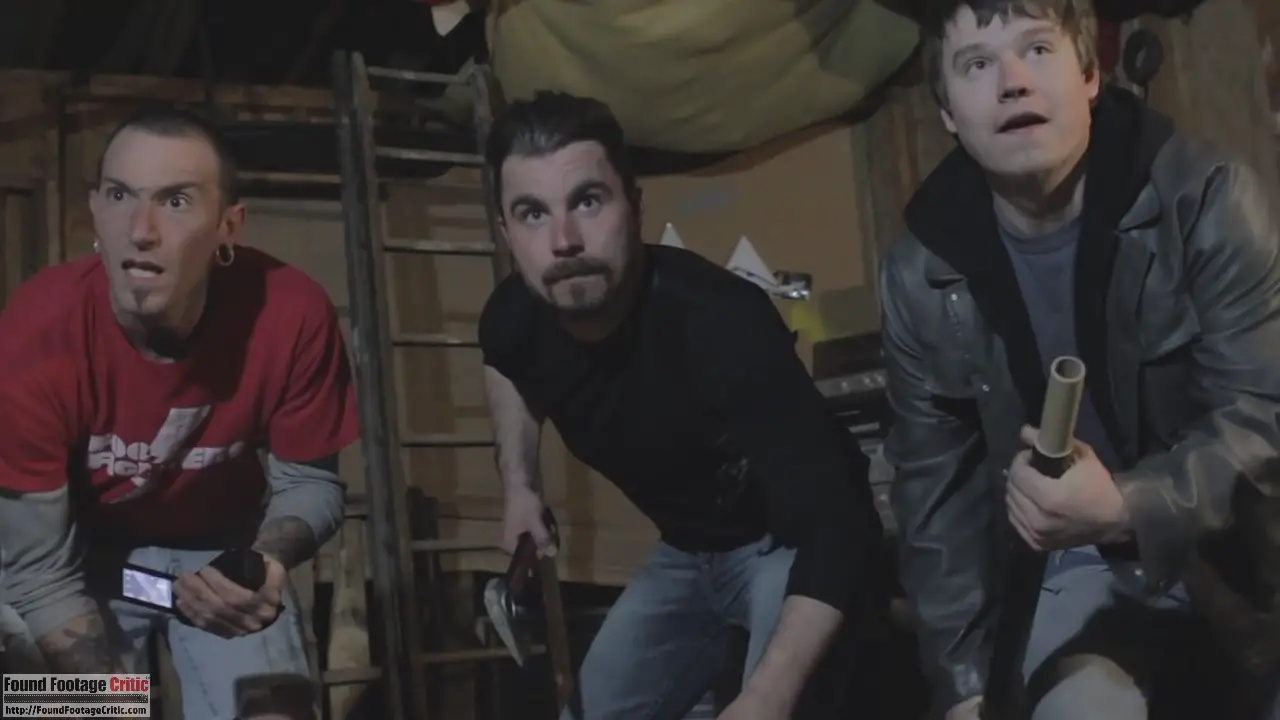 Season 7: Revolution
[Coming Soon]