[UPDATE 3/1/2017] Eduardo Sánchez Requested We Re-Launch the Petition for a Second Round of Signatures. If You Haven't Signed, Now Is Your Chance!
The filming of The Blair Witch Project generated over 19 hours of usable footage. This raw footage was edited down to the 90-minute theatrical version we all know today. For diehard fans, the coveted 19 plus hours of unseen footage is the holy grail of Blair Witch lore.
On the latest episode of our Found Footage Files podcast [written transcript] we interviewed Eduardo Sánchez, co-creator of The Blair Witch Project (1999) and executive producer of the much-anticipated sequel, Blair Witch (2016). We're excited to report that Sánchez is eager to create an extended version of The Blair Witch Project (akin to the original pre-theatrical cuts) using the untapped raw footage from the original 1999 film:
"In a couple of weeks I could probably take the original movie and edit a longer version. The fans are like 'everybody wants to see it' . . . it would be cool to do, honestly. I wouldn't hesitate to do that if Lionsgate Films hired me. I think it would a lot of fun.
aaa
"Start a petition . . . if I can get enough interest from the fans, I can bring it to Lionsgate Films' attention."
This official petition to Lionsgate Films is the joint effort of Eduardo Sánchez and the Blair Witch fan community. The success of this project depends on the worldwide support of fans and the film industry. Here's how you can help:
Share this link on your social media accounts (Hashtag #BlairWitchPetition)
Post this link in relevant forums
If you write for a website, please link this petition
Use the banner below for linking with the catch phrases "Release the Footage!" and "The Version You've Never Seen"
If you are in the film industry and would like us to highlight a quote from you, please reach out to us on Facebook
Sign the Official Petition
At the request of Eduardo Sánchez we are opening up the petition for another round of signatures. If you haven't already signed the petition then now is your chance!
Haunted World of CW Cast Promote the Petition
Signatures
Below are the signatures and comments collected to date for The Blair Witch Petition:
Total Records Found: 2595, showing 25 per page
First Name
Country
Paul
South Korea
South Korea wants the extended cut!
Peter
England
This was a mold-breaking film in the horror genre. Still, it left too much unanswered and didn't feel "whole"
Grant
USA
why wouldnt i
Elton
USA
It's one of my favorite movies, also it opened the door to one of my favorite genres of film found-footage movies
Nicholas
United States
an extended cut would be extremely interesting
Leslie
USA
Blair Witch was the first horror movie i remember buying. i had it on VHS as a kid. me and the kid inside me need this, please! it would be a great way to give back to the fans and build mass respect from the horror fan community.
Jack
Scotland
A classic horror film and an extend cut can only improve it
Frank
USA
The Blair Witch Project is quickly becoming known as a classic in the genre of found footage and any further introspective into the creative process of the filmmaking (scenes that were shortened/cut for a variety of reasons) would add to the already detailed lore surrounding the film.
Mike
United States
Because it's one of my favorite films ever! Why wouldn't I?
Audrey
United States
The first is amazing, another one would be even more amazing.
Zeke
Australia
i kinda feel like we need an extended cut; if for nothing more than a fun and new outlook of a beloved film.
Tyler
Australia
i want to see it because of how much it could add to the experience and expand upon a heavily influention horror film
Declan
Australia
cause that shit would be cash
Raiff
United States
The Blair Witch Project is everything you want in a horror film. It's scary, suspenseful, has good character development, creepy, and it accomplished this all using a shoestring budget. This will always be my favorite horror film of all time.
Dakota
United States
I still feel that this film doesn't get the respect that it rightfully deserves and releasing the footage might just be what the film needs to silence doubters and bring in new fans of THE BLAIR WITCH PROJECT
Alicia
USA
Because I loved the original and would love to see more or different parts of the story!
Anita
Austria
Could be pretty good
Collin
USA
Because I'm a big fan of the original and I want to see more 😀
Mason
USA
I love the movie and would love to see all the extra footage that was shot for it.
Zane
Canada
Horror fans everywhere want a chance to see of the film the changed horror forever.
Austin
Canada
The Blair Witch Project is one of my favourite horror films, it's influenced the way I look at other films in the genre greatly. To have a chance to see it expanded upon would make me ecstatic.
Meg
Canada
Both Eduardo Sanchéz and his fans want this to happen, why should all of the apparent hours of extra footage go to waste? Bring on the extended cut!
Wes
United States
Love the Lore. Needs more footage.
William
USA
The Blair Witch Preject changed the horror genre forever. Never have I seen such a realistic and we'll done found footage horror movie. As a huge fan I want this extended version SO BAD! PLEASE MAKE THIS HAPPEN!
Salia
United States
Hell Yeah!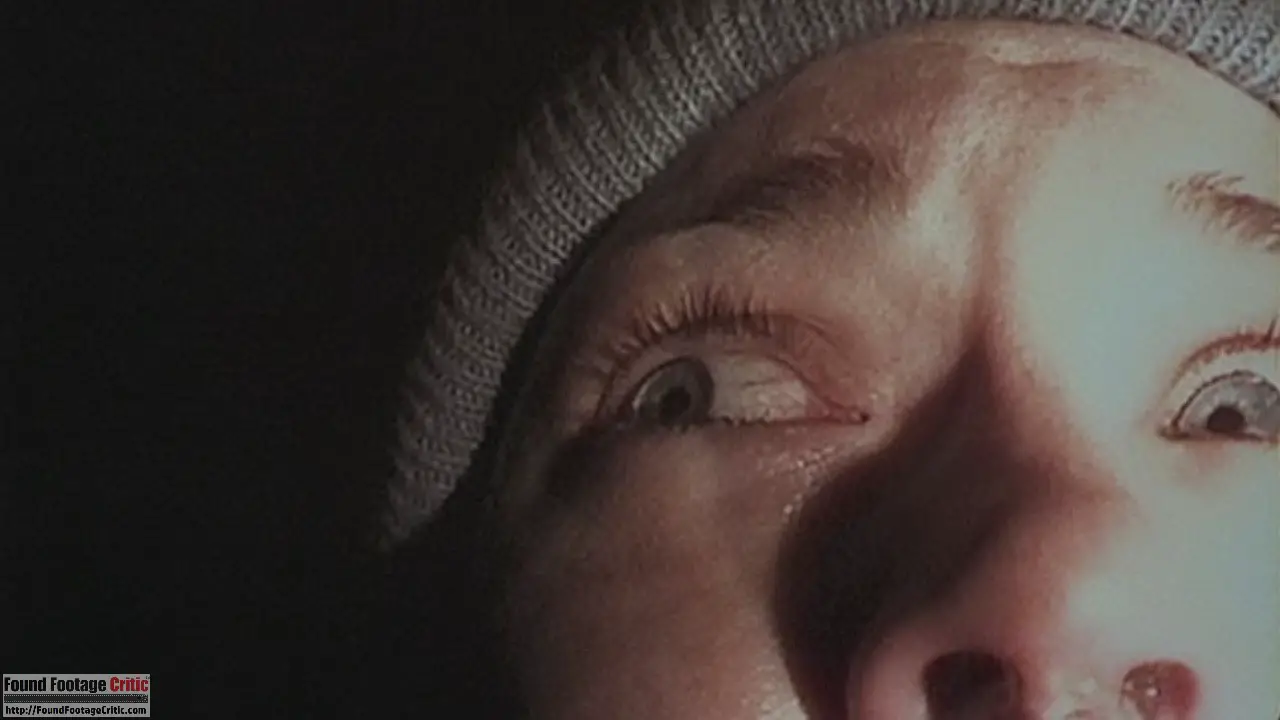 What Industry Insiders are Saying
Oren Peli, Director Paranormal Activity (2007) – "As a long-time fan of found-footage movies and Blair Witch Project, I would love to see an extended version released!"
Jamie Nash, Writer Lovely Molly (2011), V/H/S/2 (2013), Exists (2014)  – "BWP was a master class in 'leave 'em wanting more'. We want more! Show us!"
Brad Miska, Bloody Disgusting  – "I think it would be a really interesting experiment and exercise in filmmaking. Recutting the found footage film that started it all AFTER 15 years after the evolution of the Subgenre would be so surreal."
Dean Alioto, Director The McPherson Tape (1989), Alien Abduction: Incident in Lake County (1998) – "Having made two found footage films of my own before Blair Witch Project, I didn't realize what an exciting new genre I was working in until I saw Blair Witch. Would love to see the raw, uncut, version of BWP!"
Amanda Gusack, Director In Memorium (2004) – "I would love to see an extended edition. Blair Witch gives me chills to this day."
James Cullen Bressack, Director Hate Crime (2012), To Jennifer (2013), Pernicious (2014) – "An extended edition of Blair Witch would be amazing. I remember the first time I saw the film was with a group of friends and everyone thought it was real!"
Tom Jorgensen, Director St. Osmund's (2013) – "The Blair Witch Project isn't just a horror masterpiece, it's a cinematic landmark. To get an extended cut of the movie would help fans and filmmakers for decades to come get a more complete understanding of this piece of cinema history."
Johnny Macabre, Owner, TheBlood-Shed – "Blair Witch is one of the most important movies in the horror history. Few other films have changed the genre upside down like this film about 3 kids in the woods with a camera."
Jay Kay, Host, Horror Happens Radio, HorrorHappens.com – "It's not a question on where this film belongs and sits on the list of the most influential horror films and found footage in history…  It is the list and has been a hallmark of what horror has been about for the last 15 years that will extend with this needed footage ."
Doc Rotten, Owner, Gruesome Magazine, Host of Horror News Radio – "16 years ago, The Blair Witch Project scared me silly. As a fan of found footage films, an Extended Director's Cut would scare me even more today!"
'Tweek', Owner BlairWitch.net – "Dying to see the rest of the story. The more footage the better. Fans have wanted this for years. Let's make this happen."
Rob Hauschild, Owner, Wild Eye Releasing – "The Blair Witch Project is a milestone for independent horror. Every unseen frame should be made available for fans and filmmakers alike."
Nicolas Sébastien Landais, Director On Vous Ment (Mockumentary Film Festival, France) – "Like many people, The Blair Witch Project was the first Found Footage movie I watched. Now is the perfect time to rediscover this cult found footage classic in a very new way."
Dustin Austen, Showrunner, Haunted World of CW – "Seeing an extended version of Blair Witch would be a revelation to film students and cinema fans alike. This version needs to be seen."
Gav Chuckie Steel, Director Preternatural (2015) – "The Blair Witch Project is legendary in the found footage genre. To NOT see a longer cut is almost criminal."
Javier Attridge, Director Wekufe: The Origin of Evil (2016) – "Just to think of an extended version of "The Blair Witch Project" gives me Goosebumps; this movie has inspired so many of us to go beyond the just making of a movie."
John Heatz, Owner GamersSphere.com – "Such an iconic horror movie as The Blair Witch Project deserves an extended cut, even if it is 16 years later"
Michael Varrati, Screenwriter Tales of Poe (2014), Flesh for the Inferno (2015) – "The preservation and presentation of this additional footage would be a boon to horror fans and a great addition to the Blair Witch legacy."
Sponsors
Supporters
Did we miss you? Let us know on Facebook
blairwitch.de
blairwitch.net
bloody-disgusting.com
blumhouse.com
cinemablend.com
cinemabluster.com
complex.com
cookdandbombd.co.uk
dreadcentral.com
ecranlarge.com
filmguild.net
filmstarts.de
found-footage.de
foundfootagefiles.org
gamerssphere
goodbadflicks.com
graveplotpodcast.com
gruesomemagazine.com
historyandheadlines.com
horreur.net
horrorcultfilms.co.uk
horrorfreaknews.com
horror-movies.ca
horrorfuel.com
horrorhappens.com
horrornewsradio.com
horrorsociety.com
ihorror.com
joblo.com
kino.de
moviejones.de
moviepilot.de
nerdbastards.com
oneperfectshotdb
promotehorror.com
schnittberichte.com
sciencefiction.com
scifinow.co.uk
screencrush.com
slashfilm.com
terroracto.es
theblood-shed.com
wickedhorror.com
yahoo.com
And More….