Now that 2017 is upon us, we have growing lineup of new found footage films to look forward to this year. We meticulously reviewed all of the found footage movies due out in 2017 and selected our top 5 most anticipated found footage films for 2017. With so many films to choose from, narrowing our list to five titles wasn't easy.
The found footage movies mentioned in this article are in various stages of development. Wolf House (2016) is complete and was reviewed by Found Footage Critic over a year ago and Found Footage 3D (2015) is now on the festival circuit. Meanwhile, Black Wake (2016) and The Trick or Treaters (2015) are in production and/or post-production. Finally, there's We Put the World to Sleep (2017), a film guarded in secrecy. The titles are listed alphabetically and are not sorted in any particular order of precedence.
Titles are listed in alphabetical order
Black Wake – United States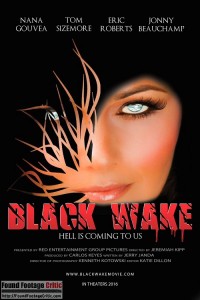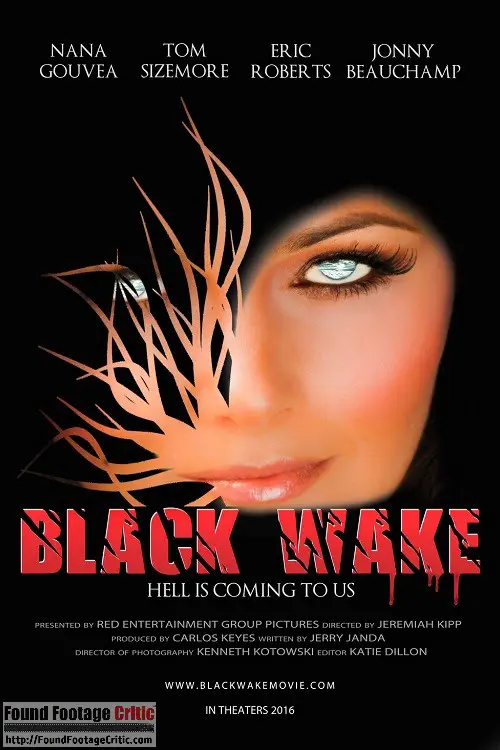 Black Wake was originally brought to our attention by executive producer Carlos Keyes in the fall of 2015 when the film was first announced. We were excited to learn that the film was written by Jerry Janda, directed by Jeremiah Kipp, and had an all-star cast featuring Nana Gouvea, Tom Sizemore, Eric Roberts, Jonny Beauchamp, Rich Graff, and a contingent of "sea zombies."
The principal filming was shot in New Jersey and New York City, home to Found Footage Critic. During the production, we graciously accepted an invitation to come on set for a few days and interview the cast and crew, including director Jeremiah Kipp, executive producer Carlos Keyes, and lead actress lead actress Nana Gouvea.
Executive producer Carlos Keyes had this to say about the film: "Black Wake is an intriguing story and when people see the film, I'm sure they are going to like it. We've produced an amazing film that's only going to get better as we continue to refine it in post production."
Black Wake is a Lovecraftian science-fiction horror zombie flick—what more could one ask from a found footage film? The movie is currently scheduled to be released during fall 2017.
Synopsis
Specialists gather in a top-secret facility to investigate a series of mysterious deaths on beaches along the Atlantic Ocean. When one scientist (Nana Gouvea) examines video evidence to uncover a possible parasitic explanation for the fatalities, she slowly learns that the actual threat may be more dangerous — and far older — than anyone ever imagined. Can she convince her colleagues (led by Eric Roberts) of the true danger before an ancient force rises from the sea to bring madness and death to all of humanity? Black Wake Hell is coming to us.
Links
Found Footage 3D – United States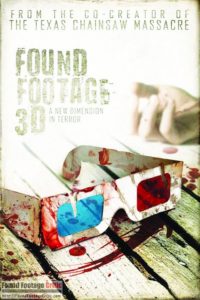 Found Footage 3D is the first found footage film to be filmed completely in 3D. Based on the fan reaction and critical response on the festival circuit we can confidently say that this 3D movie is a solid feature that found footage horror fans should place on their must-see list.
As of this writing, Found Footage 3D has been tearing it up on the festival circuit—the film has earned a generous number of awards that are worthy of its growing popularity.
The film is written and directed by Steven DeGenaro and stars Carter Roy, Alena von Stroheim, Chris O'Brien, Tom Saporito, Scott Allen Perry, Jessica Perrin, and Scott Weinberg. Also of note, Kim Henkel, co-creator of the Texas Chainsaw Massacre, is a producer of the film.
Found Footage 3D is scheduled for a 2017 release, so get your 3D glasses ready for this much-anticipated found footage film!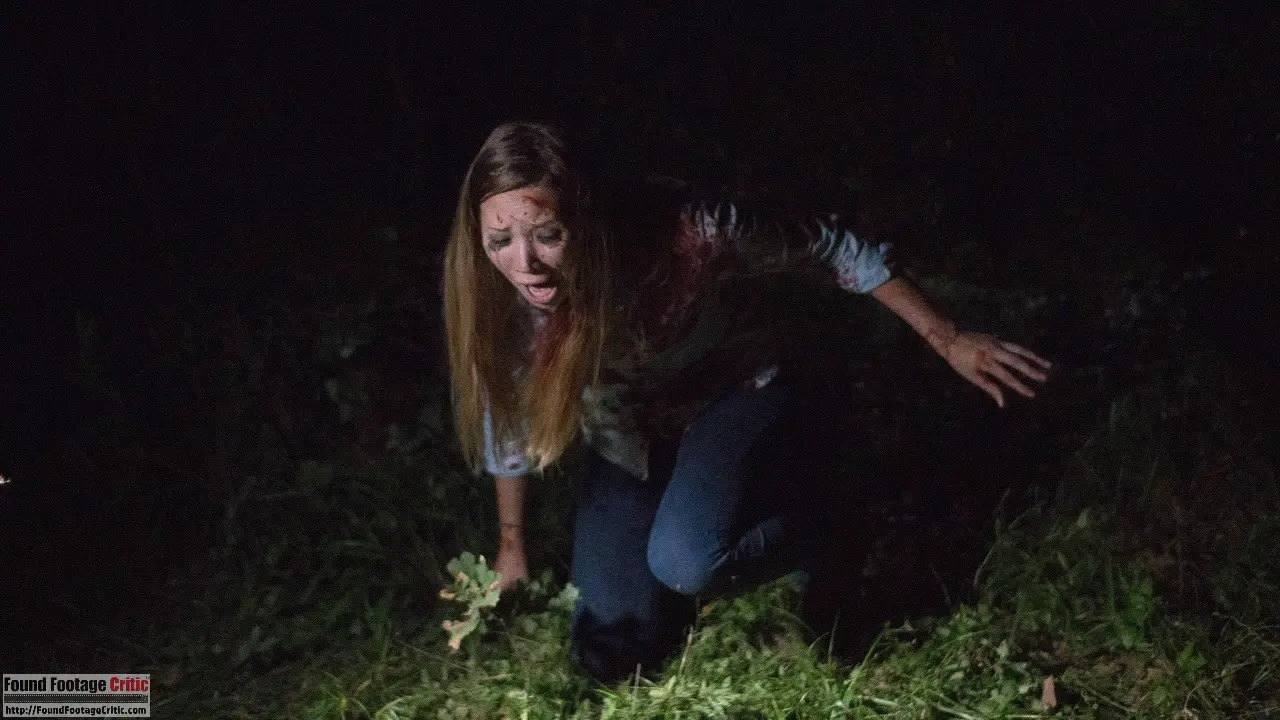 Synopsis
A group of filmmakers sets out to make the first 3D found footage horror movie, but find themselves IN the first 3D found footage horror movie when the evil entity from their film escapes into their behind-the-scenes footage.
Links
The Trick or Treaters – United States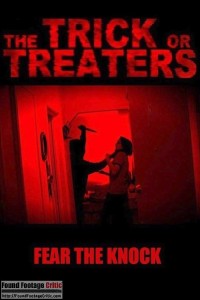 The Trick or Treaters is a Halloween themed found footage horror film from director and writer Mike Chester. Surprisingly, Halloween themed found footage films are in woefully short supply.
The genre only has two noteworthy Halloween films: The Houses October Built (2014) and Hell House LLC (2016). This shortfall will change with the release of The Trick or Treaters. Found footage fans will be treated with some horrific footage shot on Hallow's eve!
During an interview with Found Footage Critic, director Mike Chester said that The Trick or Treaters started shooting in 2011, right after he finished high school, through 2014 with friends and neighbors doubling as cast and crew. It has expanded over that time into a full feature.
We're hopeful that Halloween will come early in 2017. Get your costume ready for this highly anticipated found footage horror film!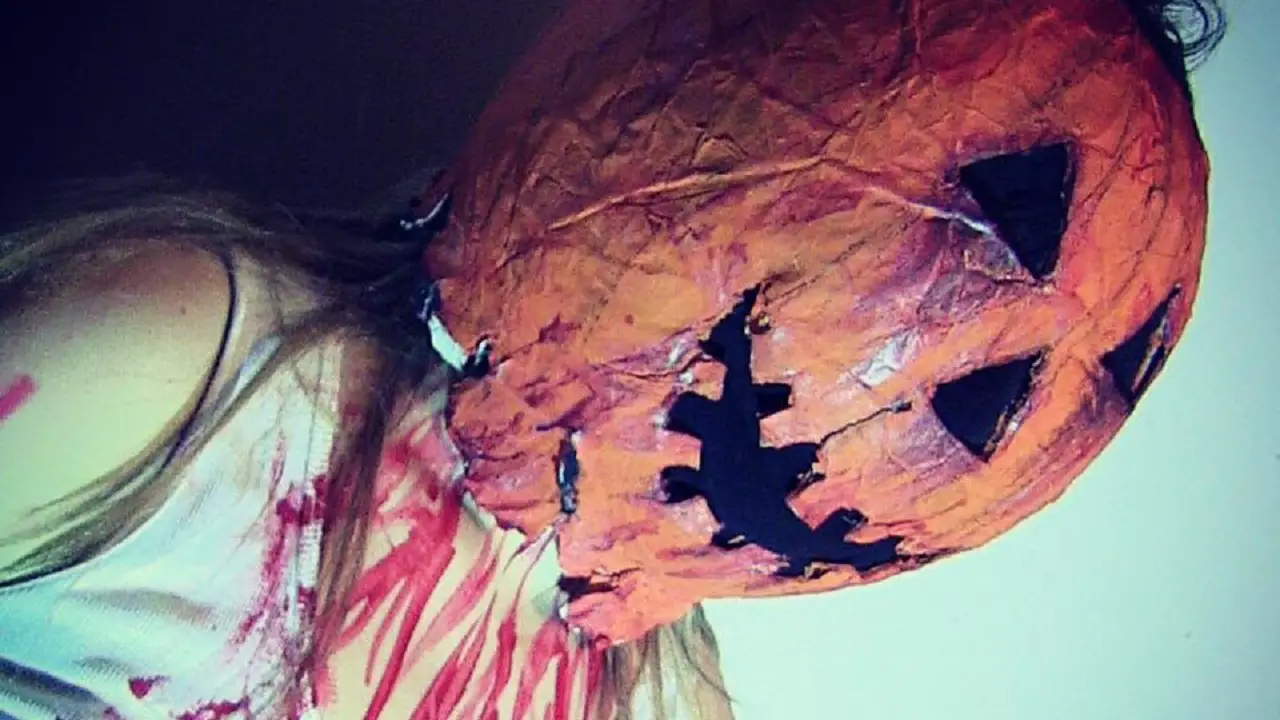 Synopsis
During a mellow pre-Halloween night of drinks, pranks and old horror films, Amy and Jake film a last minute schedule video for their school's annual Halloween fundraiser, but they are quickly interrupted by a strange group of trick or treaters, also equipped with a video camera. Dismissing it as a prank by their friends, they ignore the strange interruption and continue with their night. As strange things continue to occur and escalate to an extreme level, the students quickly discover that they are dealing with dark individuals…and they don't want candy.
Links
We Put the World to Sleep – Romania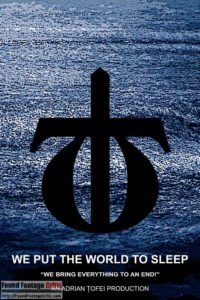 We Put The World to Sleep is slated to be the next creation from the mind of director Adrian Tofei—writer, director, and star of the critically acclaimed found footage horror film, Be My Cat: A Film for Anne (2016).
We can't say much about We Put the World to Sleep other than that the film is shrouded in mystery. However, you can't blame us for not trying! We've had several failed attempts to coax information about the film from director Adrian Tofei, who is holding steadfast and remaining silent.
What little we do know is that the feature is an apocalyptic science fiction found footage film. If the acting, production value, and story are half as intriguing as Be My Cat: A Film for Anne (2016), then this is a film you won't want to miss!
We Put the World to Sleep is written and directed by Adrian Tofei and will star Adrian Țofei, Duru Yücel, Erisse Peterson, and Jay Sorensen.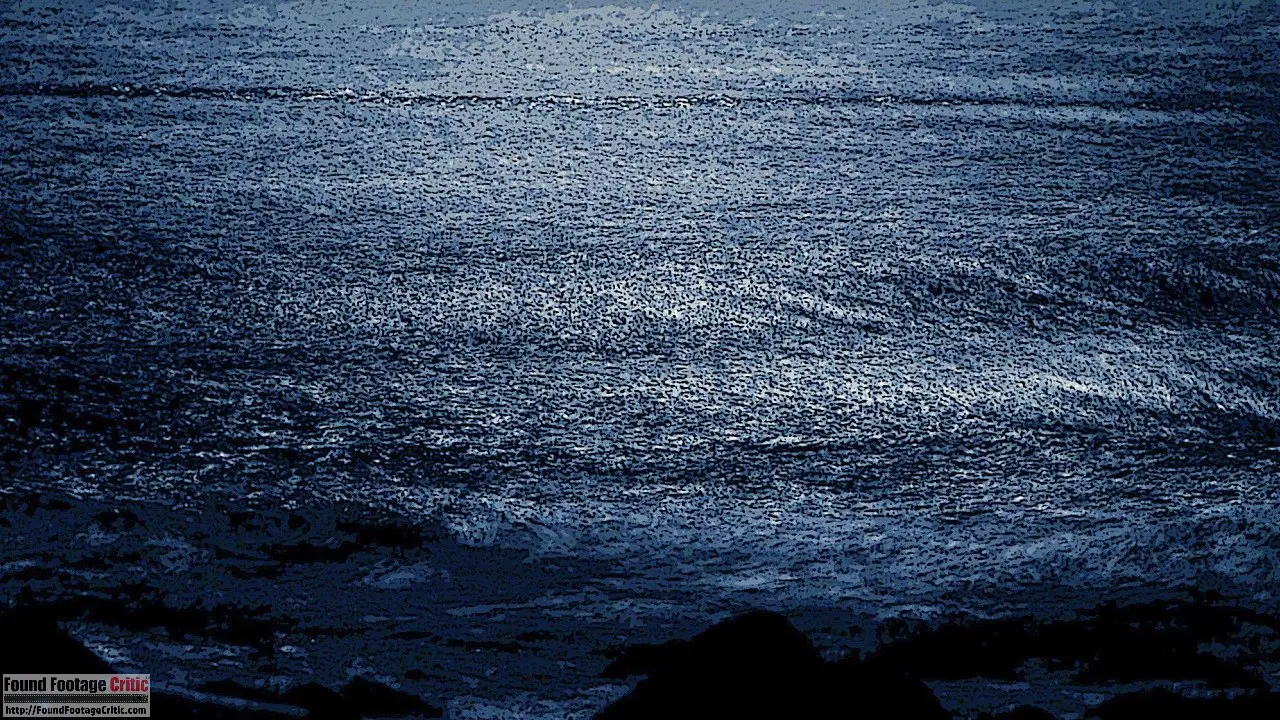 Synopsis
Two young idealists embark on a mission to bring everything to an end with the help of an advanced android.
Links
Wolf House – United States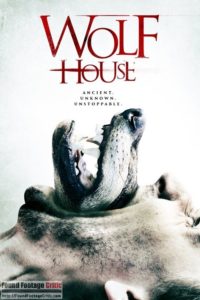 Wolf House is a found footage horror film and comedy written and directed by Ken Cosentino. We had the rare privilege of reviewing a screener of Wolf House during fall 2015 and couldn't have been more pleased.
This film is one of those rare gems that hits all the right notes. Quoting our own review, "With a budget of only $5,000 and a runtime of 70 minutes, WOLF HOUSE pulls off a near flawless found footage style execution, doesn't take itself too seriously, has tons of fun, and most importantly, has lots and lots of monsters!"
Ever since we've seen the early screener of Wolf House, we've been ranting and raving about the film non-stop. This is a film that deserves to be shared with the rest of the world!
Get ready for the next full moon and hitch a ride into the deep woods so you can spend a night at Wolf House in 2017!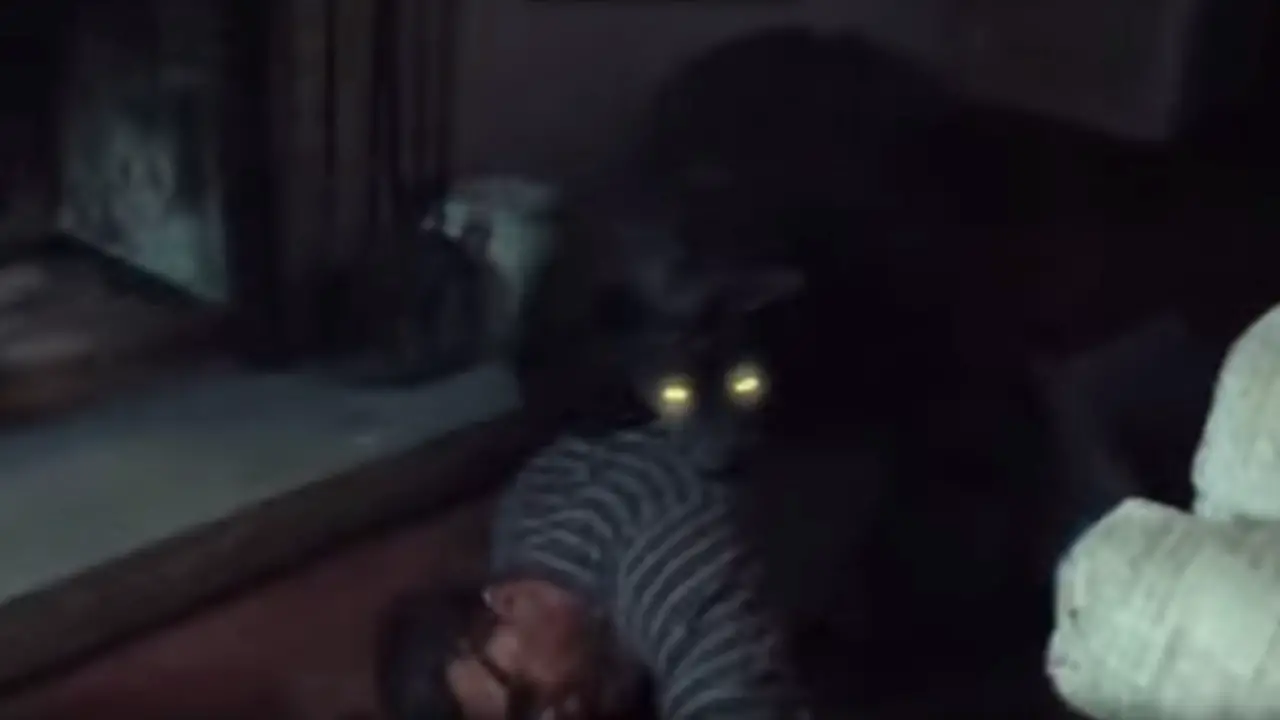 Synopsis
In October 2010, six friends returned from a camping trip with an unknown creature. Footage found at the grisly scene reveals the last terrifying day of their life.
Links
Browse More 2017 Films on Found Footage Critic
Found Footage Critic maintains the most comprehensive database of found footage feature films anywhere in the world. We've got you covered!
On a peaceful October day, a college team and their coaches depart on a three-day journey to a national championship. From the start, strange things happen on their creaky, rented bus. Just after midnight on the third day, they hit something on the road. For the next six hours in the dead of night, thirteen people face their ultimate terror. Trapped and isolated they must recruit all their strength and courage and find every available resource to destroy these mysterious predators. What do they ...[Read More]
Rob Grant and Mike Kovac receive a disturbing fan video inspired by their previous horror movie Mon Ami, motivating them to investigate the responsibility of filmmakers in portraying violence in movies. In their pursuit of the truth they are unwittingly introduced to the real world of violent criminals and their victims.
In 2016 the horror Tom Riley experienced in a home he bought at a Sheriff's Sale was captured on 21 Security Cameras in the home. What if he was experiencing this over and over again in parallel universes? Bad Ben - The Mandela Effect, gathers footage together that shows the Paranormal Experiences Tom had, seem to keep occurring.