Found Footage Film Festivals
In recent years, the growth and maturation of the found footage genre has led to the formation of not one, but two found footage film festivals. You read correctly! Two found film festivals 100% dedicated to the found footage genre. Found Footage Critic and POV Horror are proud to be named official sponsors of both found footage film festivals.
On Vous Ment — Lyon, France
On Vous Ment is an annual found footage / faux documentary film festival held in Lyon France. The French phrase "On Vous Ment," translates in English to "Is lying to you," which fits nicely with the theme of the festival.
Unnamed Footage Festival — San Francisco, California
The Unnamed Footage Festival will be a two day film festival showcasing features and short films all in the genre of found footage horror or faux documentary. With this event, we want to present to an audience these films as a legitimate cinematic movement, not a mere subgenre of horror. Spanning from shot on video experiments of the early 90s to new unreleased and underseen features, and not focusing specifically on horror, the Unnamed Footage Festival will open a dialogue regarding the entertainment and artistic values of first person narrative filmmaking.
The slate of films will consist of narratives shot in the first person, and show the exciting diversity within the medium that has gone uncelebrated until now. While THE BLAIR WITCH PROJECT and PARANORMAL ACTIVITY defined the genre, many others went under the radar. UFF will offer audiences the chance to revisit older titles and discover new ones, while exploring comedy, science fiction, and drama, with an emphasis on the genre most often linked to found footage — horror movies.
UFF is currently looking for films made by anyone, anytime — there are no limits regarding completion date, or release status. Due to the nature of this genre, sometimes films take years to complete and slip through the cracks, and UFF's goal is to hunt down and revive these movies, and give new films the chance to screen theatrically.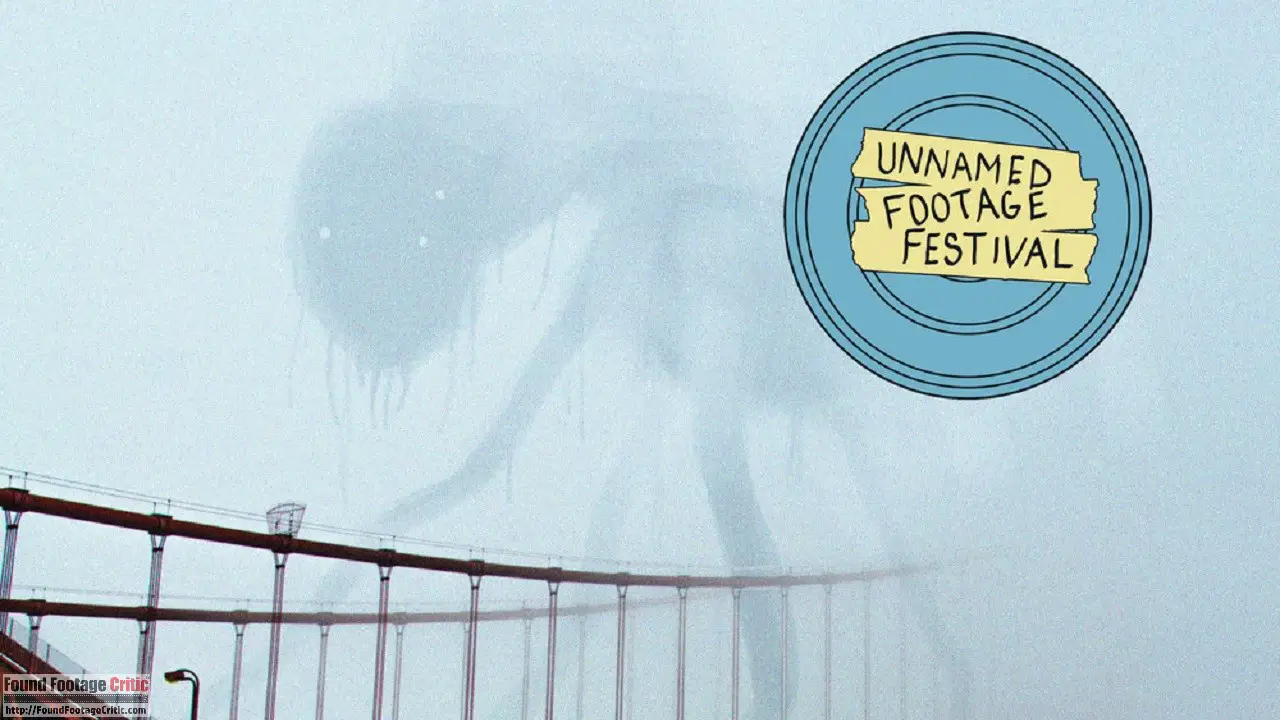 Websites
Awards & Prizes
Films submitted and accepted will be considered in competition, to be voted on by the audience and a jury. Awards given:
JURY AWARD – BEST FEATURE
JURY AWARD – BEST SHORT
AUDIENCE AWARD – BEST FEATURE
AUDIENCE AWARD – BEST SHORT
Submissions must comply with one of the 4 categories listed:
Found Footage Horror
Faux Documentary
POV Cinema
Social Media Found Footage
There are no limits regarding completion date or release status as long as the submitter has the authority to grant us permission to screen, and can provide the needed materials.
Promo Videos