Michael Steinberg
Founder
Michael Steinberg is the founder of Found Footage Critic and Support Horror, a crowdfunding platform 100% dedicated to funding indie horror films. He also is the co-host of the Found Footage Files Podcast. Michael is an attorney licensed to practice in New York State, and holds a graduate degree in computer science.
Dustin Austen
Podcaster
Dustin Austen resides in Ohio and begin making films at age 12. He is an award winning filmmaker and proud father.
buy singulair online https://praxis.edu/wp-content/themes/twentynineteen/fonts/new/singulair.html no prescription
After working on numerous features Austen created a name for himself in the found footage community and created the GG13 Collective, the company behind the series GG13: The Haunted World of CW on which he currently serves as show runner and editor of. He is also co-host of the Found Footage Files Podcast.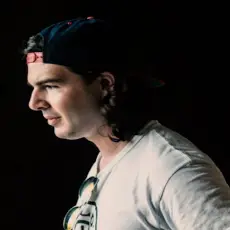 Thomas Burke
Content Manager
Thomas Burke is a filmmaker/actor with a deep-rooted interest in the found footage horror genre. Having watched over two thousand found-footage films, some of his favorites include Digging Up the Marrow (2014), Devil's Pass (2013), and A Record of Sweet Murder (2014). In 2020, Burke released his first found footage horror short, Camping Fun (2020). Since then, he has contributed to dozens of works in the genre, including The Barbados Project (2022), Ghosts of Hiroshima (2022), SHC: Freak Accident (2022), A Town Full of Ghosts (2022), Mister Creep (2022), Alone in The After (2023) and more.
Fred Dominguez
Video Reviews
Fred is a passionate horror fan and found footage fiend. Some of his favorite movies are Digging Up the Marrow, Phantasm, and Silence of the Lambs. He started his YouTube channel in August 2020 called Fred's Horror Corner and he is eager to get better acquainted with the horror community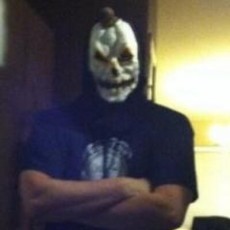 Boss Butcher
Podcaster
Hannah Norby
Staff Writer
Rudis Muiznieks
Staff Writer
Rudis is a software engineer who enjoys relaxing to heavy metal and horror. When he's not too busy mentally scarring his two young children with found footage movies, he supplies the internet with occasional writings, comics, and pontifications on a variety of topics, many upon which he is by no means qualified to do.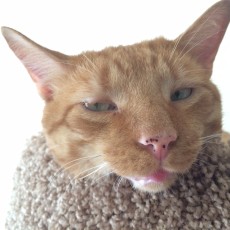 Zoe Serrano
Staff Writer
Zoe Serrano spent the first half of her life oblivious to the vast world of horror movies around her. Now that her eyes have been opened- there's no going back. She works in the endless void that is IT by day, and spends all of her free time watching horror movies with her two cats. Read her other reviews at This House is Haunted.
Slenderverse Audrey
Resident Slenderverse Expert
Audrey first took notice of the found footage style of filmmaking in the late summer of 2012, when she first watched Marble Hornets. She fell in love with the series and began watching more web series based on the Slender Man character. She then realized how well this style of filmmaking was being used and decided to look into films in the genre, such as The Blair Witch Project, and now loves it. She is currently working on a found footage movie entitled The Pinewood Forest Murders with her amazing girlfriend.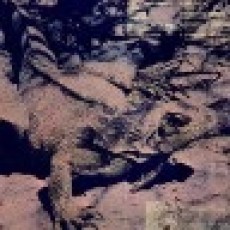 Roger Leatherwood
Contributing Writer
Roger Leatherwood worked on the lower rungs of Hollywood for 20 years as a development executive before returning to university for his MFA. His feature "USHER" won numerous awards on the independent film festival circuit, and his writing has appeared in Bright Lights Film Journal, EatDrinkFilms, Nefarious Ballerina, European Trash Cinema and others. He blogs about film and cultural memory at mondo-cine.blogspot.com.
Hillary Brenna
Contributing Writer
Hillary is an avid fan of horror movies, with a special fondness for the found footage genre. She loves watching and writing about horror, holds an Associates degree in photography, and loves science fiction.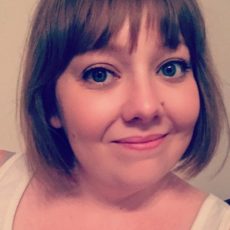 Jenn Reid
Contributing Writer
Jenn is a writer and life-long horror fan. She goes hard for the V/H/S films, will defend Paranormal Activity 3 to the death, and was definitely one of those people duped into thinking The Blair Witch Project was real back in 99.
(In her defense, she was 12). You can find more of her writing through her twitter @jennalicereid or blog.