Massimiliano ("Max") Cerchi's upcoming 2016 found footage horror film, INSANE, is coming out in 2016.
INSANE is a new found footage horror film about a couple, played by real-life couple Vincent Rivera and new-comer Marcella Rodriquez, who move into a beautiful hillside mansion and discover the secrets haunting the property, including, no spoiler here, an insane clown that first appears in the corners of the footage, and eventually takes Rivera over.
Cerchi is an old master of horror films, although not found footage (yet). He produced and directed favorites HELLBILLY (2003) and CARNAGE ROAD: THE LEGEND OF QUILTFACE (2000), among others.
The new trailer for INSANE caused a bit of a stir on the internet when it was first posted (it's here on FoundFootageCritic, as well as the opening credits, which gives a taste of Cerchi's edgy sensibility). INSANE updates old tropes of many found footage films with a new eye. Cerchi has said he "fell asleep" during the original THE BLAIR WITCH PROJECT and took cues from the potential of the PARANORMAL ACTIVITY films to make INSANE more intense than any that came before.
"I had to rethink the movie as an amateur [might shoot it]. Then make it as a professional."
INSANE is conceived as a video diary intermixed with surveillance footage in a unique location, a striking $1 million modern mansion surrounded by 2 acres. The film's strongest selling point has to be a great bad guy, a strikingly creepy evil clown (played by Greg Chandler Maness, costume designed by Dark Creations ATX, villain designed by Immortal FX). The film was shot 100% in found-footage style.
buy Amoxil online Amoxil no prescription cheap Amoxil generic
Cerchi used one camera, intentionally limiting his coverage, and let his actors hold the camera in many scenes. Finally, his editor ran the final HD edit of his footage through a VHS filter to make it look more authentic and grainy, as if the horrible images were trying to bleed through to clarity.
In an interview with FoundFootageFiles, Cerchi revealed he shot over 2 weeks with a small crew, including his favorite DP Jose David Pico, whom he also worked with on his previous non-found footage film, HOUSE OF EVIL (due in 2016) as well as the upcoming found footage film THE BOX (slated for 2017) and THE NIGHT SHIFT. The last two are found footage films as well.
Cerchi said he had never shot found footage before, and was attracted to the idea after the original idea was pitched to him by one of his producers, Dustin LeBleu. Anthony Werley wrote the script.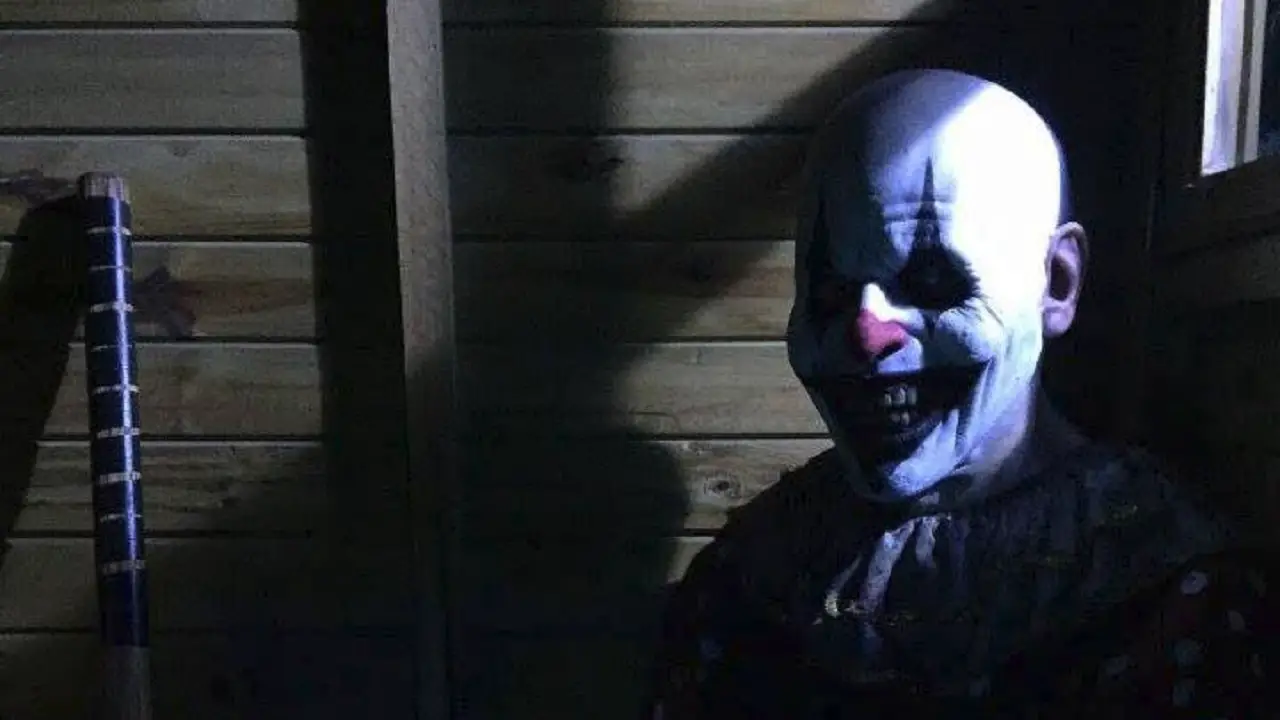 Cerchi spent much thought how to approach found footage as opposed to traditional storytelling. "I had to rethink the movie as an amateur [might shoot it]. Then make it as a professional."
buy Fluoxetine online Fluoxetine no prescription cheap Fluoxetine generic
Cerchi has struck a deal with SGL Entertainment and praises the honesty and hard work of its principal, Jeffrey Swanson, who recently released Cerchi's older films and has a deal to release INSANE to DVD, VOD, and other platforms. His previous film in "post-production hell", as Cerchi calls it, HOUSE OF EVIL, will also get out to audiences through SGL.
Cerchi holds onto good people when he finds them, and had Jose Pico shoot his last two films and will use him again, as well as writer Werley, lead actor Rivera, and Maness (the man behind the clown mask) on THE NIGHT SHIFT.
INSANE will be available this year on DVD and all VOD and other retail outlets.  As soon as we hear more or manage to snag a screener, we'll update our page.
Insane (2015) – Found Footage Horror Film Trailers