Time travel, alien encounters, experiments gone horribly wrong – there is no lack of science-themed films for the discerning found footage fan. In this edition of Found Footage Movies You Can Watch Now, we here at Found Footage Critic highlight some of the best found footage sci-fi that can be streamed online today.
Project Almanac (2014) – Time Travel with a Twist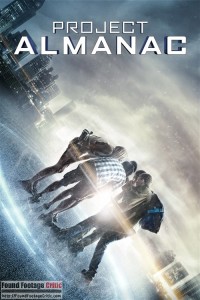 Suppose you somehow obtained the ability to travel back in time. Is there anything in your past you'd change for the better? Perhaps you'd place a few fortunate bets, or pick the winning lotto numbers in last month's Powerball. What's the worst thing that could possibly happen? Four high school friends with a time machine learn the answer to that question the hard way in Project Almanac.
Time travel stories can be difficult to pull off well. Complex plots that throw cause and effect into a blender can be confusing. Project Almanac's plot is easy to follow, while still exploring the paradoxical and sometimes frightening consequences of altering the past.
Fans of time travel movies will recognize several nods to genre classics like Back to the Future, Timecop, and even Bill and Ted's Excellent Adventure.
While Project Almanac maintains a found footage aesthetic throughout, its $12 million budget affords it a higher production value and better special effects than is typical of found footage. If you're in the mood for a more mainstream approach to found footage, this blockbuster should not disappoint.
Streaming Availability (Aug. 2016): Amazon Prime, Hulu
Devil's Pass (2013) – Creepy Sci-fi Mystery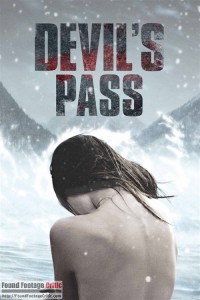 In 1959, nine Russian ski hikers died under mysterious circumstances in the northern Ural Mountains. The evidence suggests that they ripped through their tents in the middle of the night, and desperately fled from some unknown danger. Many of them were half-dressed, some showed signs of physical trauma and high doses of radiation, and all froze to death on that fateful night. There are many theories surrounding what caused the experienced hikers to panic like they did, ranging from the mundane to the outright bizarre. Only one thing is certain: there is nobody alive who knows what really happened.
That sounds like the premise for a fantastic horror movie – which it is, as the film Devil's Pass proves – but it also really happened. The mystery became known as the Dyatlov Pass incident, and you can read more about it on Wikipedia.
Devil's Pass takes place in present-day. The movie follows a group of five students filming a documentary as they follow in the footsteps of the ill-fated 1959 expedition. It's difficult to discuss why this film belongs on a list of science-themed movies without spoiling too much of the plot. Suffice it to say that if you're familiar with the Philadelphia Experiment, Project Montauk, or are a fan of The X-Files, then you are likely to really enjoy the latter half of Devil's Pass.
With an excellent plot, references to several real-life incidents and conspiracy theories, and stand-out special effects, Devil's Pass should be on every found footage fan's must-watch list. The ending must be seen to be believed, and as Mulder would say, "I want to believe."
Streaming Availability (Aug. 2016): Amazon On Demand, Google Play, Hulu, iTunes, Playstation, Xbox
Europa Report (2013) – Found Footage in Space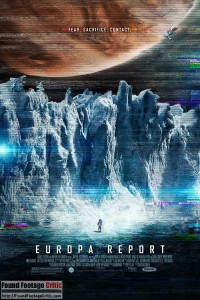 It has been said that in space, no one can hear you scream. That certainly is not true for the crew of the Europa One mission, who have a multitude of cameras recording their every action for the world to see. Europa Report is presented as declassified footage from the ultimately doomed mission to one of Jupiter's moons.
The film's plot toys with the question that has tickled the minds of scientists and philosophers for ages: are we alone in the universe? Several surveillance and suit-mounted cameras record the astronauts on their journey as they encounter a series of disasters.
The film's creators used actual footage from the International Space Station as inspiration, and adopts a very authentic look and feel. Europa Report is a masterful blend of science fiction with light horror elements, sure to please many fans of either genre.
In case you're still on the fence about this film, in a recent episode of the Found Footage Files podcast we learned that Europa Report is a favorite of Eduardo Sánchez. If the recommendation of the found footage luminary who directed The Blair Witch Project (1999) doesn't sway you, nothing will.
Streaming Availability (Aug. 2016): Amazon On Demand, Google Play, iTunes, Netflix, Playstation, Vudu, Xbox
Browse All Science Fiction Films on Found Footage Critic
Listed above are just a few of the many films in the Found Footage Critic sci-fi movie catalog. If none of the films we highlighted here look appealing to you, browse our database and find one that does!
A group of friends play an online game that forces them to reveal their true selves in order to claim a large cash prize.
A family's visual diary project turns strange (or stranger) when the camera reveals that it has plans of its own.
Buspar no prescription
Buy Levaquin online
Finasteride No Prescription