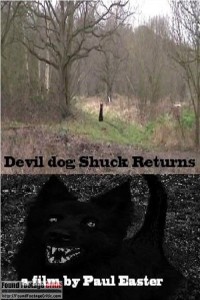 UK filmmaker Paul TT Easter, best known for his catalog of micro-budget films, including several found footage films, has been busy churning out new movies at an astounding rate over the past several years. 2016 is no exception as he already completed two feature films: Stagger.0 (2016) [not found footage] and his latest found footage creation Devil Dog Shuck Returns (2016), the sequel to Black Shuck (2012).
Black Shuck (2012) is Paul Easter's decidedly controversial, highly artistic, and equally abstract interpretation of England's local legend known as the "Black Shuck," shot as found footage.
For those living outside of the UK, Black Shuck is ingrained in England's local folklore, referring to a "ghostly black dog said to roam the coastline and country-side of East Anglia." (Wikipedia – Black Shuck). The name "Shuck" is said to be a derivative of "demon."
As further described in the Wikipedia entry for Black Shuck, "For centuries, inhabitants of England have told tales of a large black dog with malevolent flaming eyes […] According to reports, the beast varies in size and stature from that of simply a large dog to being the size of a calf or even a horse. Sometimes Black Shuck is recorded as having appeared headless, and at other times as floating on a carpet of mist."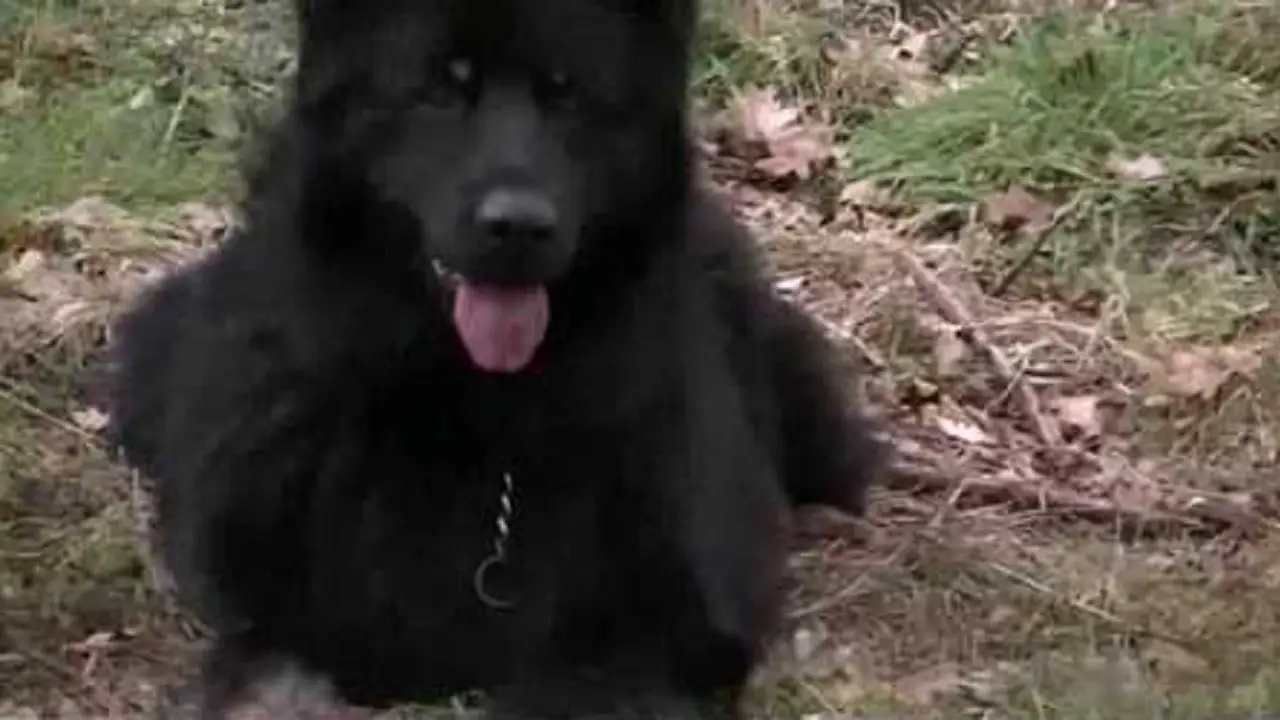 While Black Shuck (2012) lacks the paranormal and hellish elements described in the original mythos (and the story has little to do with the beastly dog), Paul Easter's spin on the local folklore is wildly bizarre to say the least, and at the same time is oddly entertaining in a peculiar sort of way. Critical reviews of Black Shuck (2012) have ranged from calling Paul Easter a genius to completely insane. Needless to say, Paul Easter's films do manage to evoke discussion among viewers.
Just when you though it was safe to walk the English coastline, Paul Easter announced the release of the sequel to Black Shuck (2012), aptly titled Devil Dog Shuck Returns (2016). Details of the new film are sketchy, but if the first film is any indication, this second incarnation of the beastly dog will certainly amount to a bizarre film that will play with the senses and sensibilities of its viewers.
Pre-Order "Devil Dog Shuck Returns (2016)" Exclusively on Found Footage Critic Streaming!
Devil Dog Shuck Returns (2016) will EXCLUSIVELY premier on Found Footage Critic's VOD streaming on Saturday February 27th at 12PM EDT. We have not had a chance to see this film, so we'll be posting it sight unseen and are sure to be as shocked as you!
Devil Dog Shuck Returns (2016) is available for streaming here.