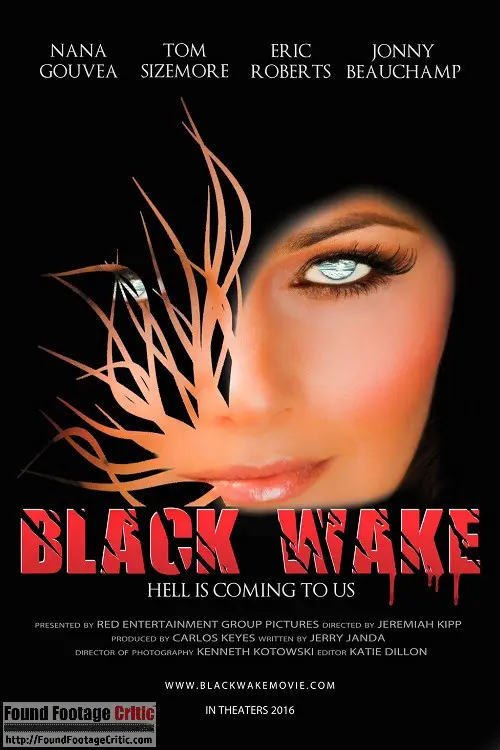 Found footage movie fans and horror/sci-fi fans alike are eagerly awaiting the release of the upcoming Lovecraftian inspired zombie found footage film, Black Wake (2016). The film is directed by Jeremiah Kipp, produced by Carlos Keyes, and stars Nana Gouvea, Tom Sizemore, Eric Roberts, and Jonny Beauchamp.
Black Wake follows Dr. Luiza Moreira (Nana Gouvêa) who is investigating a series of strange deaths on the beaches along the Atlantic Ocean. The fatalities are suspected to be parasitic in origin, but a determined detective (Tom Sizemore) unearths information indicating the actual threat may be far more dangerous, and far older, than anyone ever imagined.
Next in our series of behind the scenes articles about Black Wake, I sat down with the Director of Photography, Kenneth Kotowski, on the closed New York City set during the last night of filming. Kenneth Kotowski discussed his experiences with the filming of Black Wake and his thoughts on the found footage genre in general.
Found Footage Critic: What are some of the challenges you've faced filming found footage versus a traditional narrative?
Kenneth Kotowski: Black Wake is my first found footage film project, and the experience has been very challenging. I've done point of view (POV) camerawork in the past as part of a greater narrative, but having to shoot an entire film as POV is very challenging since you have to follow a set of established rules. For example, the camera can only come from a fixed number of sources. Jeremiah and I have had conversations, like, wouldn't it be cool if the camera drifted left to right, but this can't necessarily happen in our universe if the shot doesn't follow the established [found footage] rules, so you need to establish a justification for doing something like that.
Found Footage Critic: From what you've described earlier, one of the challenges of filming Black Wake is the constraints that found footage places on telling the story exactly the way it was envisioned. Did you come across any scenes you couldn't make work because of the found footage filming approach?
Kenneth Kotowski: We've managed to make every shot work regardless of the limitations. The challenging part of [found footage] for me as a cinematographer is that I have a whole toolbox of filming methods for making movies in the narrative and telling the story. Shooting Black Wake as found footage took two thirds of those tools away from me, forcing me to be more creative and resourceful. I still managed to complete every shot, just not how I ideally would have l liked it to happen. My desires to tell the story in a certain visual way continually get in the way of the [found footage] rules.
It's also challenging telling the story in a way that's still visually interesting. My goal is to tell the story regardless of the dialog and regardless of the sound and everything else. My desire is to be able to communicate the narrative as visually as possible from the viewpoint of a laptop webcam or from a policeman's body-cam, or from a surveillance camera, or whatever the available camera source. Found footage makes it more challenging to realize those shots the way I envision.
buy azithromycin online www.lifefoodstorage.store/wp-content/languages/new/prescription/azithromycin.html no prescription

Found Footage Critic: What are your thoughts on the variety of camera sources used to tell the story in Black Wake?
Kenneth Kotowski: Part of it is scale. If we were scaling Black Wake to a huge Hollywood budget we could incorporate ATM cams, traffic cams, and many other camera sources. If it's an action movie in the street then you have more freedom to make that happen. For Black Wake, we're keeping the story to confined areas and making things work within the rules of our universe.
Found Footage Critic: How do you handle the different resolutions and visual artifacts of the different types of camera sources used in Black Wake?
Kenneth Kotowski: Black Wake is shot entirely in 1080 and the end product is going to be 1080.  In post we're going to run the footage through color correction and add the effects like static as cameras cut-out and cut-in, etc. There may even be some fast forward effects as [Nana Gouvea's character] is looking through various sources of video. All of those effects are going to be added in post. We're shooting in the resolution that we plan on displaying it at, and that shouldn't change.
Found Footage Critic: Did you watch any found footage films in preparation for filming Black Wake?
I didn't watch any found footage films to get ready for Black Wake, but I did watch lots of The Walking Dead, 28 Days Later, the remake of Dawn of the Dead, Three Days of the Condor, and All the President's Men.  I watched all these films for ideas to capture very wide compositions in an unmoving sort of camera in a pedestrian sort of view.
buy zithromax online www.lifefoodstorage.store/wp-content/languages/new/prescription/zithromax.html no prescription

I feel like the 70s thrillers and 70s political movies do that pretty amazingly.
Found Footage Critic: Are you a found footage or zombie film fan?
Kenneth Kotowski: I'm a fan of zombie films. Jeremiah Kipp came to me and told me Black Wake is a Lovecraftian zombie film and it's a found footage project. Lovecraftian and zombies – that was the hook for me. As a fan of zombie films, I've always wanted to shoot one and if this is the only one I get to shoot, then so be it, but hopefully there'll be a Black Wake 2, Return from the Sea, or something!
Found Footage Critic: Did any of the actors hold the camera during filming?
Kenneth Kotowski: No, I did all of the cinematography. In much of the film I'm performing from behind the camera as well as interacting with the cast. We haven't handed the camera off to anyone.
The only time I'm not operating the camera is for the aerial footage, which was filmed from a drone with a Go-Pro camera. We had a drone pilot taking care of that scene.
Black Wake (2016) Movie Trailers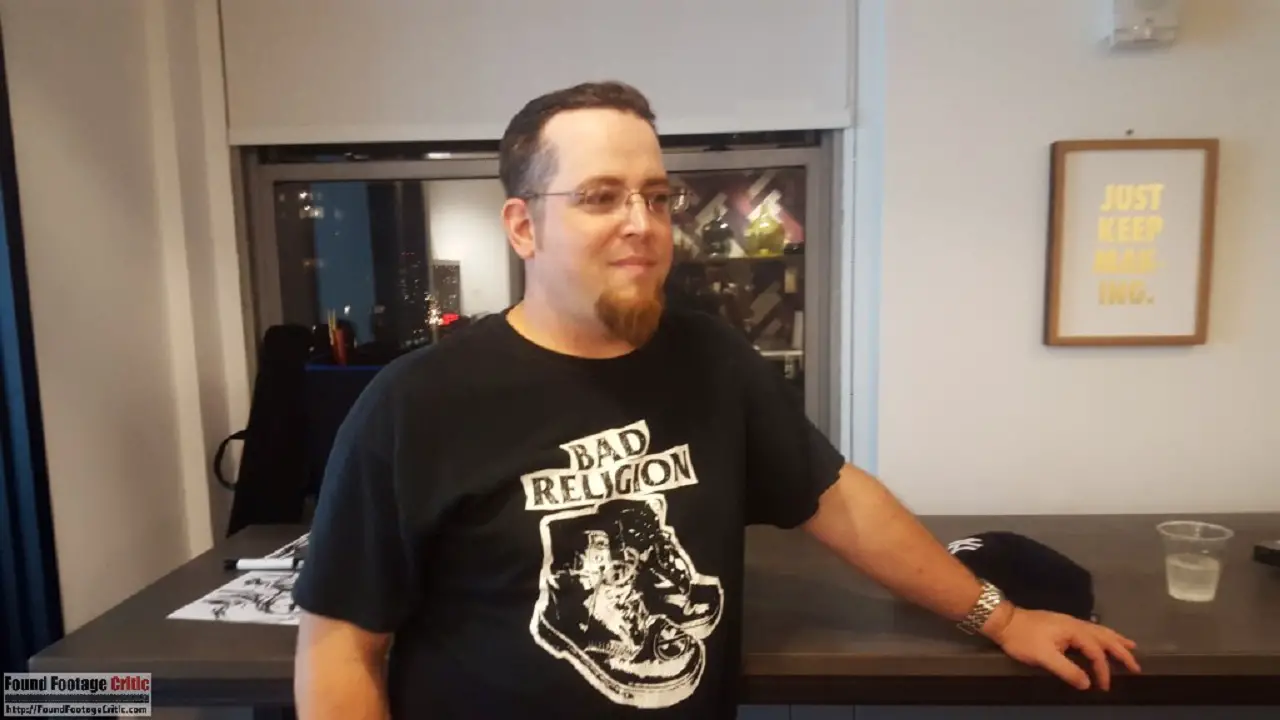 Xenical no Prescription
Buy Rimonabant online
buy Lipitor online