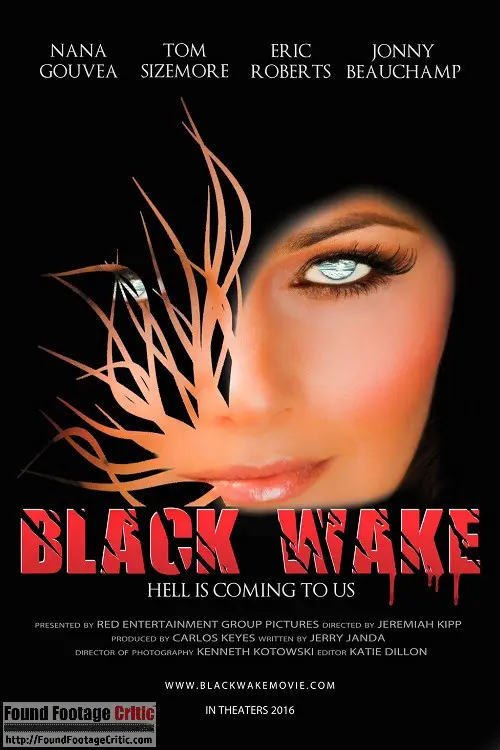 I had the rare privilege of spending some time with actress Nana Gouvêa during the last day of filming on the closed set of her upcoming found footage horror science fiction film, "Black Wake."  The mood on the New York City set was bittersweet, as this marked last night of filming and the end of a long journey for the sizable cast and crew that worked tirelessly to make Black Wake a reality.
Nana Gouvêa, the world renowned Brazilian model and television actress, is making her feature film debut in the lead role of scientist Dr. Luiza Moreira in this highly anticipated addition to the found footage genre. Also in the film are veteran actors Tom Sizemore, Eric Roberts, and Jonny Beauchamp.
Directed by Jeremiah Kipp and producd by Carlos Keyes, Black Wake follows Dr. Luiza Moreira (Nana Gouvêa) who is investigating a series of strange deaths on the beaches along the Atlantic Ocean. The fatalities are suspected to be parasitic in origin, but a determined detective (Tom Sizemore) unearths information indicating the actual threat may be far more dangerous, and far older, than anyone ever imagined.
Slated for a late 2016 release, Black Wake is a Lovecraftian-inspired zombie horror science fiction film that is sure to appeal to a broad audience.
Found Footage Critic: How did you get involved with Black Wake and director Jeremiah Kipp?
Nana Gouvêa: I was auditioning for another film about a vampire directed by Jeremiah Kipp. After many auditions the role came down to me and one other actor and they picked the other girl. Jeremiah was still interested in working with me and brought me two scripts, one of which was for Black Wake. I love horror, so when the first role fell through and the opportunity to make Black Wake came along I couldn't be happier.
Found Footage Critic: Was it difficult making the transition from an acting career on television in Brazil to a feature film in the United States?
Nana Gouvêa: It's not really that different. To be honest, the main difference is the language as Portuguese is my native tongue. The TV shows I worked on in Brazil used 30 cameras for each scene, and we did one take and that's it. In Black Wake I have to shoot scenes from the perspective of a computer webcam, surveillance cameras, and other cameras – so the process is different in that there are many more takes of the same scene.
So the primary difference is the number of takes and the language. The language is something that I've been working on. Once I have my lines down for a scene though, the language hasn't been that much of an issue.
Found Footage Critic: Coming from Brazil, do you have a strong fan-base in the United States?
Nana Gouvêa: Most of my fans are in Brazil, but there is a Brazilian community in the United States that knows me and follows me. I've worked in Brazil as an actress for seventeen years and was a model before that.
People in Brazil have known me there for a really long time and follow what I'm doing.
buy prelone UK www.calmandgentledentalcare.co.uk/wp-content/languages/new/prelone.html no prescription

The production of Black Wake has a good following in Brazil and I'm excited for my fans to see the film.
Found Footage Critic: How long have you lived in the United States?
Nana Gouvêa: I moved to the United States three years ago when I got married to an American. I came here for love!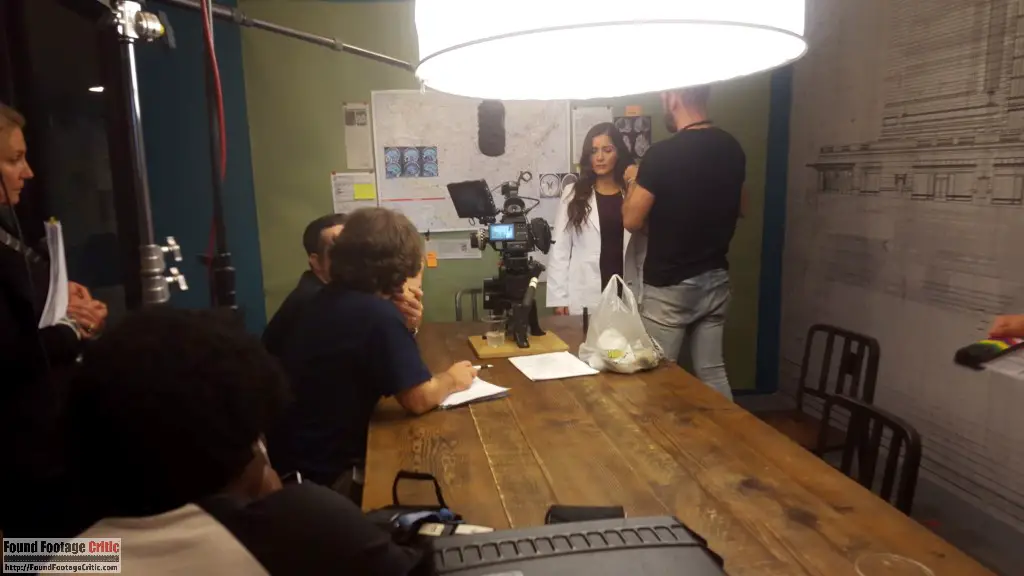 Found Footage Critic: Are you a fan of found footage films?
Nana Gouvêa: Oh yes. As I mentioned earlier, I love horror. As for found footage films, I love Blair Witch and am also a fan of the Paranormal Activity series.
Found Footage Critic: Can you describe the role you're playing in Black Wake?
Nana Gouvêa: I'm a scientist (Dr. Luiza Moreira) who's trying to find the cause for a number of deaths on Beaches along the Atlantic Ocean. First and foremost, my character is a woman and a mother who is not only obsessed with solving this mystery, but also wants to go home to be with her family and reconnect with her baby. She wants to return home so badly it borders on desperation, and she can't leave until she solves this puzzle. Dr. Luiza's colleagues don't agree with her point of view and conclusions, which further isolates her, forcing her to conduct her research alone as nobody will listen. The role has some very dramatic moments of extreme loneliness, isolation, and desperation.
Found Footage Critic: Did you find it challenging playing a scientist?
Nana Gouvêa: Every role has its own challenges. More than a scientist, Dr. Luiza is a woman and a mother who desperately wants to return home to her child and family. She's very human and very emotional, but also very strong-willed. This is a woman who could have pursued any profession, it's not the fact that she's a scientist that makes this role challenging, it's the emotionally demanding struggle she's going through. That's the motivation for part and that's my challenge as an actor.
Found Footage Critic: What was it like working across from Tom Sizemore, Eric Roberts, and Johnny Beauchamp in in Black Wake?
buy antabuse online www.mobleymd.com/wp-content/languages/new/antabuse.html no prescription


Nana Gouvêa: These are great actors that brought decades of collective experience and professionalism and came to the set with an open heart. They were all very happy to be part of this film and working with them was a wonderful experience.
Found Footage Critic: Is there anything else you want to say about Black Wake?
Nana Gouvêa: Black Wake is a touching film. It's a film about a mother and woman who loves her family, especially her baby, and she'll do everything necessary to protect both. This is something about the main character other women will relate to and find intriguing. We've been involved with this film for three to four months now and it was a lot of work, but I believe it's all worth the effort and it's going to be a very beautiful film. Director Jeremiah Kipp is doing brilliant work, writer Jerry Janda hasn't stopped and changed many things to make the script even better, and the cast and crew are amazing. For the found footage genre, Black Wake is going to be something very special.
Black Wake (2016) Movie Trailers
Buy plus Viagra
buy bupropion online
celexa no prescription
Buy Vardenafil online