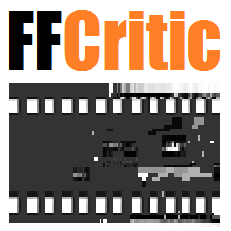 NEW YORK, New York – February 22, 2016 – Found Footage Critic today announced the launch of a new online movie rental streaming service dedicated to feature length found footage horror films. The new service is integrated in FoundFootageCritic.com, so visitors browsing found footage films can rent and watch films without leaving the site.
Found Footage Critic is now calling out to filmmakers to submit their feature length found footage films for inclusion in the new service, and is offering filmmakers non-exclusive licensing agreements and a share of the rental fees.
Found Footage Critic is a found footage film database, movie review website, and online community dedicated to reviewing and discussing found footage films with an emphasis on horror. Closing in on 500 found footage films, the site boasts the world's largest online catalog of pure found footage films, with an equally impressive collection of found footage film trailers.
generic pharmacy canada overnight drug delivery no prescription online canadian pharmacy
Found Footage Critic's CEO Michael Steinberg says, "I started Found Footage Critic with one goal in mind, to bring all found footage films produced around the world under one roof for fans to read about, rate, discuss, and review. Before Found Footage Critic, finding all but the most popular found footage films was an arduous task, especially the rare titles that are mostly unknown except to a handful of devout fans.
"Our site already has the focused attention of the found footage horror fan community, and the integration of this new streaming service creates a unique opportunity for indie horror filmmakers to put their found footage film creations in front of thousands of dedicated found footage horror fans around the world."

Premier Titles
For its launch, Found Footage Critic is offering seven found footage titles from the United States, Hungary, and the United Kingdom, and is currently in negotiations with filmmakers and distributors for additional titles in the coming days/weeks.
The initial list of titles for 24-hour rental include a new found footage horror release from the United States, Home Video (2016) [review]; the acclaimed Hungarian found footage horror thriller Bodom (2014) [review], and five films from UK director Paul TT Easter, most notably Black Shuck (2012) and U Mugs (2012).
Filmmakers: Rent YOUR Films on Found Footage Critic
Filmmakers, learn more about the benefits of adding your feature length found footage films to our streaming service here: Filmmaker Benefits
About Found Footage Critic
Found Footage Critic has the ears of the found footage horror fan community through its weekly Found Footage Files Podcast, co-hosted by Boss Butcher and Michael Steinberg which was recently ranked by Blumhouse among the top Ten Horror Podcasts You Should Be Listening To Right Now. Found Footage Critic's sister site, SupportHorror, is a crowdfunding platform wholly dedicated to funding indie horror films.
Found Footage Critic CEO, Michael Steinberg, is an attorney, licensed to practice law in New York State, and has a graduate degree computer science. He has over 15 years experience working in Fortune 500 companies performing management consulting, business analysis, and compliance audits, with an emphasis on enterprise software deployment and management.
For more information visit foundfootagecritic.com and supporthorror.com, or connect with us on Twitter (https://twitter.com/FoundFootageFan), Facebook page (https://facebook.com/foundfootagecritic), or Facebook Discussion Group (https://www.facebook.com/groups/1527979770834312/). Found Footage Critic and SupportHorror are wholly owned subsidiaries of MAS CONSULTING LLC. Found Footage Critic Copyright © 2016.