We recently had the privilege of reviewing a pre-release copy of found footage film Moth (2016), the latest found footage horror film creation out of Hungary from the directorial team of Gergö Elekes and József Gallai. This is the same team that made the Hungarian found footage film Bodom (2014).
Moth follows a university lecturer in London who travels to Hungary with her student to capture video evidence of the legendary Mothman, but their adventure doesn't end quite like they expected.
Our watch of Moth left us with some interesting questions, so what better way to get answers then to approach director Gergö Elekes himself. We had an opportunity to interview directors Gergö Elekes and József Gallai, and they had plenty to say about his latest found footage movie Moth.
Interview with Found Footage Directors Gergö Elekes and József Gallai
Found Footage Critic: What was your reasoning behind using a hybrid cinematic approach in Moth, that is, using a combination of found footage and narrative cinematography?
Gergö Elekes: We used this approach also in Bodom (2014) and it turned out to be the way we should follow. Found footage is really great for putting the audience right into the scene. Meanwhile, the narrative style can show every other aspect of a story that could be important for the audience, covering events that occurred before/after the actual main story line.
Found Footage Critic: Was the decision to include narrative shot scenes only in the beginning and end of the movie an intentional strategy used to maintain the continuity of the found footage portion of the film?
Gergö Elekes: Absolutely! We started this approach in Bodom (2014) where we put inserts of narrative scenes into the found footage style. The audience really liked it, but we thought this time we should not break the continuity of the found footage part of the film. We let the audience think what they want to think, and at the end we put all the puzzle pieces together with the narrative style.
Found Footage Critic: Who performed most of the principal cinematography? From watching Moth, it appears as though József Gallai (co-director and character Adam) and Lídia Szabó (character Thora) do most of the filming. Were you behind the camera as well?
Gergö Elekes: Yes, the principal cinematography was shot by the two actors (József Gallai and Lídia Szabó ) due to the found-footage style. It was a huge challenge for them, although Jozsef did some cinematography in the past. They had to focus not just on their dialogue, but also on how each scene looked. My job was to help them shoot particular scenes, but there was one particular moment in the found footage section which I was responsible for.
buy cymbalta online https://www.mydentalplace.com/wp-content/themes/SimplePress/includes/widgets/php/cymbalta.html no prescription

On the other hand, everything which is not in found footage style as well as the aerial scenes in the film were shot by me.
Found Footage Critic: Most of your directorial credits are for films shot in Hungarian (language). Why did you use English in Moth? Where there any challenges filming in English since the film was shot in Hungary?
Gergö Elekes: With the international success of Bodom (2014) we realized that we could reach much more people if we use the English language instead of Hungarian. Before Bodom (2014) we made a 5 minutes long short drama entitled Blue Dream in English, which was selected to more than 15 festivals and received some awards, so we decided to make Moth as an English feature. It was a huge challenge for all of us because some of our actors could not speak English at all, so we taught them how to pronounce their lines. After we made the decision to switch the language to English, we found international producers, actors, and distribution companies so it turned out we made the good decision.
buy Fluoxetine online Fluoxetine no prescription cheap Fluoxetine generic
Found Footage Critic: You partnered with József Gallai on Bodom as well as Moth, do you often work together?
Gergö Elekes: Jozsef and I have been working together since 2010 and to tell you the truth, I would never consider stopping my collaboration with him. We understand each other really well and we have the same vision concerning not just our productions, but also life itself. I think I speak for Jozsef when I say that our collaboration and friendship is really beneficial not just in filmmaking but also in everyday life.
Found Footage Critic: The script for Moth was written by József Gallai. Did he also come up with the concept for the film as well?
Gergö Elekes: Yes, it was Jozsef's idea right from the beginning to focus on the legend of the Mothman and I really liked it, and so was Moth was born.
Found Footage Critic: Why did you select Mothman as the focus of this film? Is the Mothman mythos prominent in Hungary?

József Gallai: I love this story and all of its interpretations related to this creature. I also think that there are not too many great films dealing with the Mothman. I was wondering how exciting it would to shoot the next movie with a story focusing on this mysterious entity.
Not many Hungarians have heard about Mothman. Hopefully, this will change or has already changed with Moth.
Found Footage Critic: Do you personally have an interest in the Mothman mythos?
József Gallai: Not exactly, but when I was younger, I saw The Mothman Prophecies (2002) at least twenty times. The atmosphere Mark Pellington and his crew created is fascinating. Thirteen, almost fourteen years later, here I am, the writer and co-director of a film with the same "character.
buy levaquin online https://www.mydentalplace.com/wp-content/themes/SimplePress/includes/widgets/php/levaquin.html no prescription

"
Found Footage Critic: Is there another found footage film on the horizon for you?
József Gallai: I'm more than happy to say there is one with an extremely talented crew and professional actors (e.g.BalázsSzitás from Open Grave). Its title is A Guidebook to Killing Your Ex. It is currently in pre-production and will possibly be released in early 2017.
Found Footage Critic: During the outdoor scenes in Moth, the audio sounds like the camcorder mics rather than a boom or personal mics. The audio fades when the actors moved away from the camera, which comes across as more "real in a found footage sense.
Gergö Elekes: Yes, you are correct. The outdoor scenes were shot with the camcorder mic. We wanted the found footage to be as real as possible, but in the narrative scenes we used microphones, audio recorders, and audio editing to make those scenes completely different from the found footage style.
Found Footage Critic: When will found footage fans have an opportunity to see Moth?
Gergö Elekes: We're in the process of submitting Moth to the festival circuit, and plan on releasing the film to the general public on DVD and Bluray. Depending on how well the film is received, we're hoping for a limited theatrical release.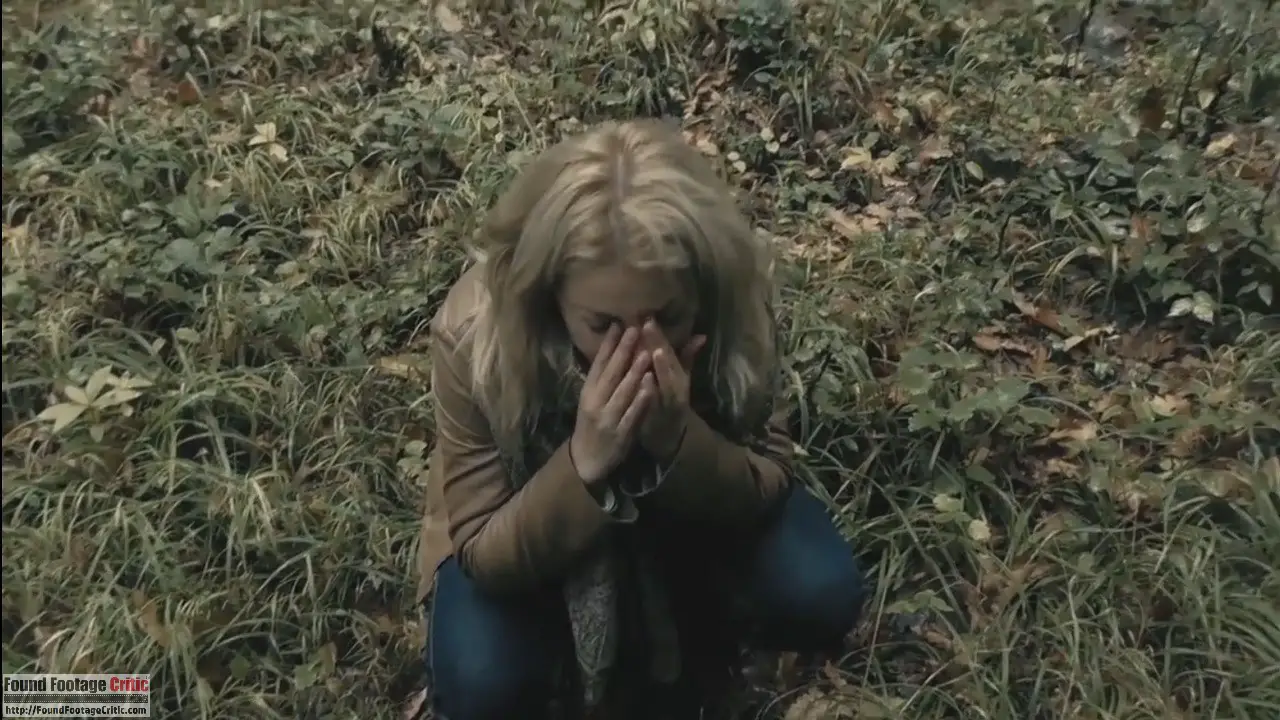 Additional Resources