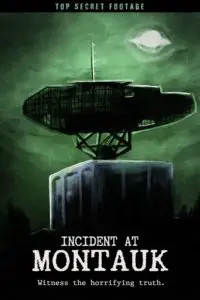 January 25th, 2019 — FOR IMMEDIATE RELEASE / CONTACT: DeadFi Productions Owen Mulligan 802-598-9337 contact@deadfi.
com
DeadFi Productions has released the official poster for their upcoming feature-length found footage film Incident at Montauk (2019) , which was illustrated by Trevor Henderson. The film reveals the footage of Jed Logan, who after witnessing a UFO, discovers his sighting is linked to a secret government project. This leads him down a dangerous path to uncover the truth at a former military base.
Click here to download the official Incident at Montauk movie posters
Incident at Montauk (2019) was written, directed, and edited by Owen Mulligan. The film stars Owen Mulligan, Michael Ian Sugrue, Jay Vos, and Iraq war veteran J.
T. Holden.
"I chose Trevor Henderson to illustrate the poster because I'm a huge fan of his found-footage art and his style was the right fit for the film.
buy ivermectin generic gaetzpharmacy.com no prescription

The poster captures the mood of the film perfectly with the foreboding alien sky and the unknown craft hovering near the old radar tower," Mulligan said.
Incident at Montauk (2019) will be released March 26th, 2019 on POV Horror, a a premium streaming service specializing in found footage horror films. The Incident at Montauk (2019) official trailer will be released sometime in February 2019.
DeadFi Productions is an American independent film production and distribution company based in Burlington, Vermont. The company was founded in 2009 by Owen Mulligan and Jay Vos to produce micro-budget, feature-length films, primarily of the horror and sci-fi genres.
For more information please visit the Incident at Montauk Official Website or download the official Press Kit.
http://onlinebuynoprescriptionrx.com/pepcid.html
buy Cozaar online
Cialis no prescription
http://buywithoutprescriptiononlinerx.net/fluoxetine.html