Top Alien Found Footage Films – Popular Vote Results
What better way to spend your evening then to dim the lights and watch several super-scary spine-chilling found footage films? Found Footage Critic opened the polls to our readers, inviting everyone to search our every growing library of found footage films and select their favorite alien found footage films!
Similar to previous polls, we received submissions spanning six continents and countless countries around the world and tallied the results! What follows are the top 3 best Alien/UFO found footage picks.
The top 3 alien found footage films claimed an astounding 65% of the total number of votes, bringing these three titles to the top of the pack. Since the votes were relatively close for the top three, we're not going to rank them, but simply present the titles in alphabetical order. The first title Alien Abduction: Incident in Lake County (1998) is a true classic and among the first films following the plot-line of a family hunkered down in their home in the midst of an alien home-invasion during an isolated UFO landing. Alien Abduction: Incident in Lake County, is a made for TV film remake of the The McPherson Tape (1989) – the master print of The McPherson Tape was destroyed in a warehouse fire, but fortunately several (albeit poor quality) VHS copies survived and are available for viewing. Next is the critically acclaimed film Alien Abduction (2014) which follows a family coping with an alien invasion on much larger scale than the classics Alien Abduction: Incident in Lake County and The McPherson Tape. Alien Abduction (2014) is known for its great use of special effects, phenomenal filming reason, and a memorable ending that was later seen in Area 51 (2015). Last, but certainly not least, is a recent addition to the found footage genre, Encounters, which follows a film crew that gets lost in the woods of Northern Sweden, only to find themselves caught in the throws of an alien invasion. Encounters (2014) has great acting, great special effects, and a thought-provoking story.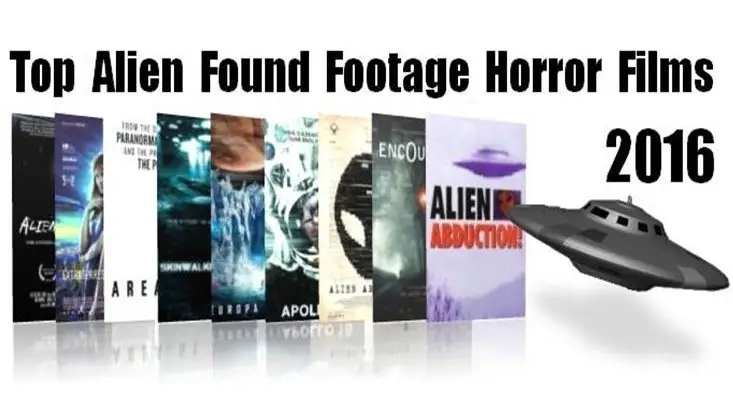 generic pharmacy canada US Drugs online online canadian pharmacy
We also want to acknowledge films that received votes, but not quite enough to make the top-3 list. Scroll to the bottom of this page to see our honorable mentions list.
Top 3 Alien Found Footage Films (Alphabetical Order)
After a mysterious blackout, a son goes out to investigate and captures footage of actual aliens. When the aliens follow him and his brothers back to their home, all hell breaks loose.
November 18th 2011 a small Danish film crew disappeared in the woods of northern Sweden without a trace. One year later, their footage was leaked by a hacker group now known as Pandoras. This is the crew's unsettling and disturbing footage.
Honorable Mentions – Alien Found Footage Films That Didn't Make the Top-3 List
Last but certainly not least, we want to acknowledge found footage films voted by our readers that did not make the top list. These films are all found footage masterpieces in their own right and are well worth watching to get your alien fix!.