This week we highlight French filmmaker Merryl Roche in the second installment of our 2017 Women in Horror month series. This month Found Footage Critic is celebrating the women in front of and behind the cameras in the found footage horror film genre.
Week 1: Women in Horror Month: Sarah Adina Smith and The Midnight Swim
Director Merryl Roche brings on the terror with her directorial debut, Rash (2014). The film is a 20-minute-long found footage horror short written and directed by the French filmmaker in which university student Alice (played by Merryl Roche herself), convinced that rashes on her body are caused by parasites under her skin, resolves to film herself constantly to record evidence of the parasites.
As more rashes appear, Alice's life spirals out of control, raising the question of whether her condition is only in her head or if something else is at work. Rash (2014) deals with themes of the integrity of the body, the line between sanity and madness, and the fear of being doubted. The film shares with The Midnight Swim (2014) a willingness to be vague, to leave questions unanswered, and to let relationships and internal emotional conflict drive the plot, to subtle and unsettling effect.
Read our full review of Rash (2014) here
Inspiration behind Rash
When asked what it was like making Rash (2014), Merryl Roche had this to say: "I was confident that I could act in the film and direct, and was able to gather a great team of actors I knew—especially Emmanuel Levy, who plays Ben (he trusted me from the beginning), and the technical crew who believed in the story I wanted to tell. To tell you the truth, it was a pretty scary thing to be in front and behind the camera for my first short film but their confidence gave me strength.
buy viagra generic mexicanpharmacyonlinerx.net over the counter

I had a very clear vision of what I wanted the film to look like."
buy naproxen generic onlineandnewblo.com/naproxen.html over the counter
As for the inspiration behind Rash (2014), Merryl Roche cites multiple influences. Plot-wise, her most relevant influence is Marina de Van's horror film In My Skin (2002) [a.k.a. Dans ma peau], which follows a woman fascinated with her body following a disfiguring accident. She also references director Jeff Nichol's Take Shelter (2011).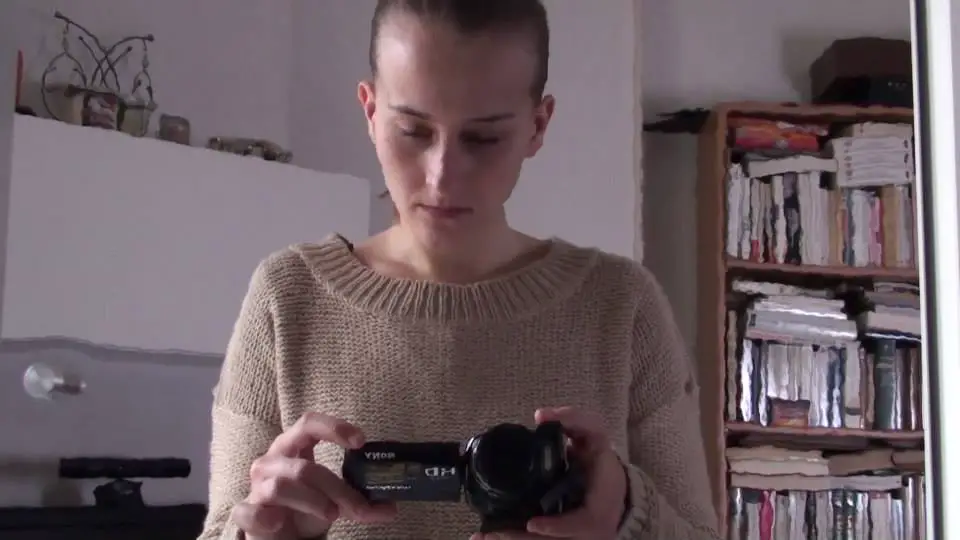 Casting a Female Lead
Merryl Roche reveals that Rash (2014) originated from her dissatisfaction with the roles she was offered as an actress. She goes on to explain, "I was often cast as the main character's girlfriend who comes at the end of the story to tell him how brave he was and kiss him. . . So, I have been wanting to write my own roles for a while." Rash (2014) offered Merryl Roche a vehicle to oppose the female stereotypes of the industry.
As for casting a woman as the lead in Rash (2014), Merryl Roche makes reference to several of the leading found footage and traditional narrative horror films, "I noticed a lot of these films had women as leading character. For example, in [REC] (2007) and The Blair Witch Project (1999), and more recently It follows (2014). Yes, you see a lot of them playing victims, or being chased by a killer.
But most of the time, there were more to it than just that."
buy prednisolone generic onlineandnewblo.com/prednisolone.html over the counter
In studying the horror genre, particularly found footage, Merryl Roche says that she found a genre filled with examples of strong female protagonists, in her own words: "showing courage, fighting, dealing with a lot of issues." She believes that horror is "a genre where women can empower themselves as actresses but also as writers and directors." Merryl Roche's next project will center on a female sous-chef in a fancy French restaurant struggling in a male-dominated field.
Let There Be Music
Ending on fun note, Merryl Roche recently directed a music video for a French metal band called Wormfood. While having nothing to do with found footage, the music video has some interesting horror inspired visuals. Watch below and enjoy!
Additional Resources