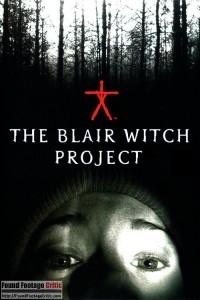 LionsGate's new digital distribution arm (dubbed Studio L) has announced an episodic series based on The Blair Witch Project (1999). The show will likely be released in the digital space, as the focus of Studio L is feature films and episodic content for that market.
Little else is known about the planned small screen adaptation at this point, but stay tuned to Found Footage Critic for more on this project as we learn it!
The Blair Witch Project spawned a sequel in 2000, with Book of Shadows: Blair Witch 2, and more recently, the 2016 follow up Blair Witch. Neither sequel garnered the same critical acclaim or fan response as the 1999 original, so it will be interesting to see where LionsGate takes the series with this latest incarnation.
The Blair Witch Project sees a group of student filmmakers descending upon the Black Hills Forests, just outside of Burkittsville, Maryland. The team hopes to learn the secrets of The Blair Witch but instead finds themselves in unspeakable peril.