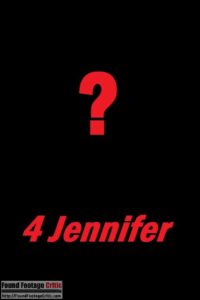 Jennifer fans rejoice! Earlier today James Cullen Bressack confirmed with Found Footage Critic that he is indeed adding a fourth installment to the Jennifer film franchise, aptly titled 4 Jennifer! As for the plot of the fourth installment of the Jennifer series, James Cullen Bressack went on to say, "right now I'm going over two different concepts for the film."
While he's secretive about the overall story, James Cullen Bressack did drop a few hints as to what to expect in the fourth installment, "The fourth film brings back a fan favorite character. And of course, the found footage genre is the home for this series."
Each film in the Jennifer franchise has been helmed by a different writer/director. To Jennifer (2013) was written and directed by James Cullen Bressack; 2 Jennifer (2015) was written and directed by Hunter Johnson; and the eagerly anticipated #FromJennifer (2017) is written and directed by Frank Merle.
Who will be leading the charge on the set of 4 Jennifer?
James Cullen Bressack: "The fourth film brings back a fan favorite character"
In James Cullen Bressack's own words, "Jody Barton will be writing and directing. Jody is the perfect next person to pass the torch to.
buy stromectol online mannadew.co.uk/wp-content/languages/new/uk/stromectol.html no prescription

" 
Jody Barton has had more than his fair share of Jennifers—he played the character Martin in To Jennifer (2013) and portrayed himself in 2 Jennifer (2015). Jenniferisms aside, James Cullen Bressack and Jody Barton share a long cinematic history together.
Over the years, Jody Barton acted in a number of films directed by James Cullen Bressack including the controversial found footage film Hate Crime (2012); the TV movie Blood Lake: Attack of the Killer Lampreys (2014); 13/13/13 (2013), and the Unmimely Demise segment of Theatre of the Deranged II (2013).
buy simvastatin generic buyinfoblo.com/simvastatin.html over the counter
4 Jennifer will be Jody Barton's writing and directorial debut. In the meantime, Jenniholics can wet their appetite on the upcoming third installment in the quadrilogy, #FromJennifer, scheduled for release during spring 2017.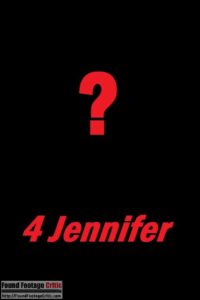 Jennifer Movie Trailers and Other Jenniferisms
Jennifer Film Reviews
Jennifer Film Pages
buy valacyclovir generic buyinfoblo.com/valacyclovir.html over the counter