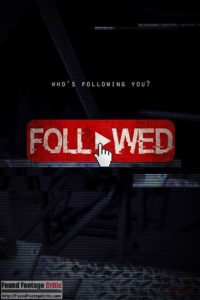 Followed (2019)  is a found footage horror film that was directed by Antoine Le and written by Todd Klick. The film delves into the world of vlogging and the personal toll of achieving success and fame.
Synopsis: Followed introduces us to aspiring social media influencer "DropTheMike." When he is offered the opportunity to get a nice stack of cash for sponsorship of his channel, he's joined by his video crew on a visit to one of the most haunted hotels in America. While there, he expects to have a horrific night of thrills and scares. What begins as a fun investigative challenge quickly descends into a personal hell of true evil, begging the timely question: how far would you go to pursue internet fame?
Video Review
Special thanks to composer Vito Marchese for allowing us to use his score, "Leave This Place With Me" performed by The Kahless Clone, as our official FFC video review theme song.