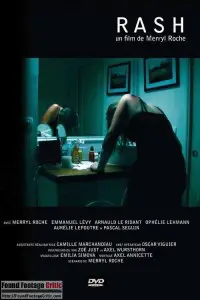 Found Footage Critic receives screeners for new found footage shorts created by filmmakers from around the world. The latest addition, Rash (2014), is a found footage film from France that is written and directed by first time director Merryl Roche. The found footage genre includes very few films created by female directors, and if we also consider found footage horror, that number diminishes even further. With that being said, director Merryl Roche created a very impressive addition to the found footage horror genre.
Rash opens with the lead protagonist Alice (played by director Merryl Roche), a woman dealing with medical issues that she feels that can't be managed by normal doctors. From the very beginning, Alice believes there are parasites moving in the subcutaneous layers of her skin.
To the untrained eye, one would think Alice is manufacturing a problem that has more to do with her mental state rather than a true physical medical condition. She is a person who garners sympathy, with a boyfriend who believes she is going crazy, and with a doctor friend who is a little too friendly when it comes to diagnosing her "problem." As the film progresses, the rash grows in size, morphing into a grotesque scab that will make the casual horror fan want to turn their head each time the bandage is peeled back. The film raises poignant questions, Is Alice insane and created her wounds through self-mutilation? Or are there actually parasites living beneath her skin?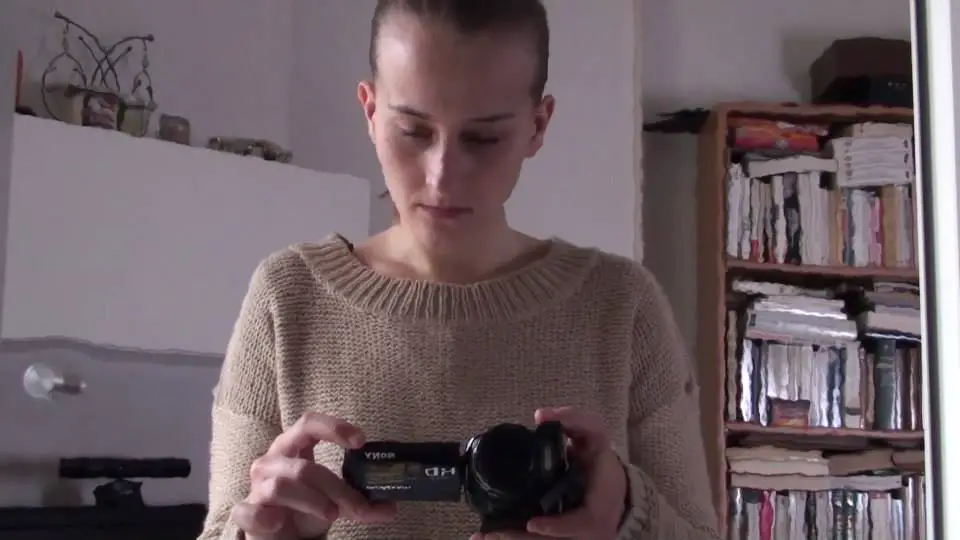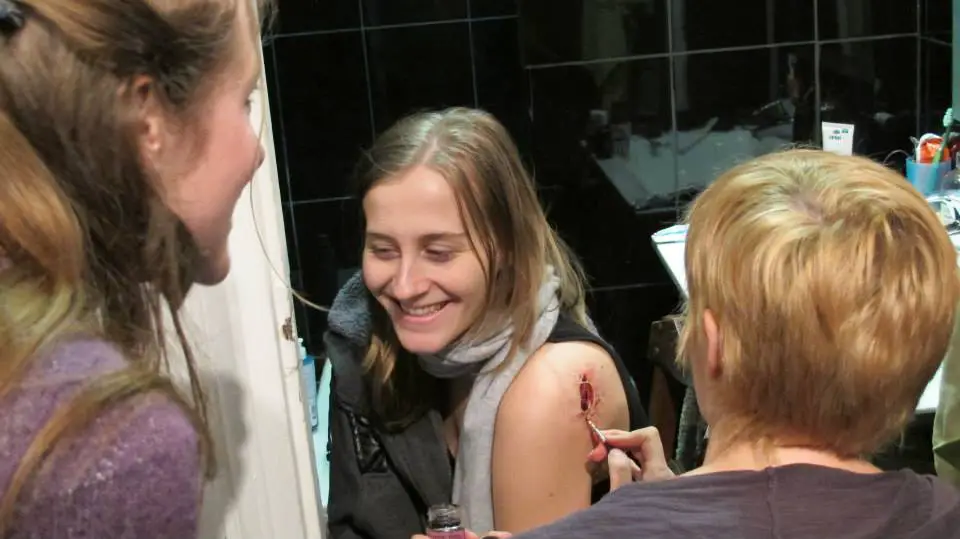 Filming Reason
The filming reason in Rash is spot-on. The found footage that makes up Rash consists of what amounts to a video log recorded by Alice to document the progression of her medical condition and capture proof of the parasites she believe are living beneath her skin.
With perfect cinematography and a great plot, first time director Merryl Roche knocks it out of the park.
Found Footage Cinematography
Rash is shot exclusively with a handheld video camera that's usually held by Alice or one of her friends The video camera is sometimes placed on a table facing Alice when she's unable to manipulate the camera herself.
Creating a found footage film requires a high degree of skill and precision and is considered by many to be the hardest style of filmmaking. Director Merryl Roche creates a dark tone which is effectively conveyed through expert lighting, cinematography and acting. One of the most critical aspects of filmmaking is the lighting, as it's often the key to good filmmaking. One off-centered light can literally throw-off the whole tone of a scene. Merryl Roche takes the time to use lighting and cinematography to effectively create the emotion required for each scene of the film. The tone and cinematography in Rash are absolutely perfect.
Plot and Acting
With perfect cinematography and a great plot, first time director Merryl Roche knocks it out of the park. The acting in Rash is so on-point that it can put many huge Hollywood features to shame. New actors looking to break into the industry can learn from watching Rash.