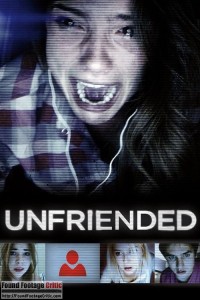 The latest rage at Blumhouse Productions, the undisputable found footage film powerhouse, is the surreptitious filming of new titles for the studio's growing catalog. The Creep franchise and Unfriended franchise are the latest Blumhouse series to spring new entries on eager found footage fans. While Found Footage Critic knew about the production of sequels for each of these franchises for well over a year, their imminent release is nonetheless news that even caught us by surprise.
buy lopressor generic buynoprescriptiononlinerxx.com/lopressor.html over the counter
Just one week ago fans were ecstatic when Blumhouse Productions publicly announced the October 24th release date for Creep 2 (2017)—the Mark Duplass fan-favorite franchise. Today Found Footage Critic learned that Unfriended 2 was secretly test screened and was reportedly liked by those lucky enough to see the film. While Blumhouse Productions hasn't announced a release date, the test screening means that a public release isn't too far behind.
Unfriended is presented as a fully immersive Skype video chat session. In the film, a group of friends laments over the death of one of their friends as a result of cyberbullying on Facebook.
buy lotrisone generic buynoprescriptiononlinerxx.net/lotrisone.html over the counter
Unfriended 2 Synopsis: Following the events after the first Unfriended film, Blair is going through deep depression & is tormented by everyone for causing Laura's death, a triggering event causes Blair to think Laura is back.
buy mestinon generic buynoprescriptiononlinerxx.net/mestinon.html over the counter
Click here to see the Unfriended Franchise Page