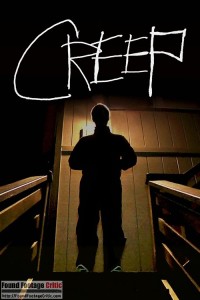 Found footage fans are in for an early Halloween treat courtesy of Blumhouse Productions. On October 24, 2017, the studio known for Paranormal Activity, Unfriended, and The Visit (2015), is releasing Creep 2 (2017), the long awaited sequel to Creep (2014).
Blumhouse Productions previously announced that the horror movie Creep franchise will consist of a trilogy.
buy zoloft generic buywithoutprescriptionrxonline.com/zoloft.html over the counter
In the first installment of the series, a man allegedly dying of cancer (Mark Duplass) hires a videographer to film his last days in a remote mountain town. The videographer soon discovers that his client is not at all what he initially seems. Horror fans are stoked to get another dose of Mark Duplass in the sequel.
buy zyloprim generic buywithoutprescriptionrxonline.com/zyloprim.html over the counter
Creep 2 Synopsis: Sara is a video artist whose primary focus is creating intimacy with lonely men. After finding an ad online for "video work" she thinks she may have found the subject of her dreams. She drives to a remote house in the forest and meets a man (Duplass) claiming to be a serial killer. Unable to resist the chance to create a truly shocking piece of art, she agrees to spend the day with him, but discovers she may have dug herself a hole from which she cannot escape.
buy zyprexa generic buywithoutprescriptionrxonline.com/zyprexa.html over the counter
Creep 2 (2017) is directed by Patrick Brice and written by Patrick Brice and Mark Duplass. The film will be released on October 24, 2017 on VOD platforms.
Additional Resources